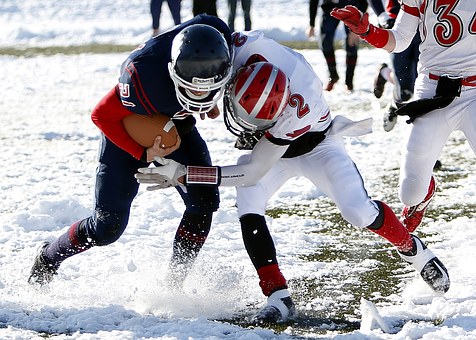 I love learning new
facts. Here are seven odd but true facts from October 20.  
         1720 – Caribbean pirate  John "Calico Jack" Rackham is captured by the Royal Navy.  Calico Jack is most remembered for two things: the design of his Jolly Roger flag-the now-famous skull with crossed swords which helped popularize the design; and for having two female crew members, Mary Read and Rackham's lover Anne Bonny. 
         1803 – The United States Senate ratifies the Louisiana Purchase. What a fabulous real estate deal that was for America!
         1818 – The Convention of 1818 between the United States and the United Kingdom, settles the Canada–United States border, which lies primarily on the 49th parallel.
         1873 – Yale, Princeton, Columbia, and Rutgers universities together draft the first code of American football rules. In my husband's opinion, this is arguably the most important event of October 20th.
         1944 – American general Douglas MacArthur fulfills his promise of "I shall return" to the Philippines when he commands an Allied assault on the islands, reclaiming them from the Japanese during the Second World War.
         1977 – The Rock band Lynyrd Skynyrd's plane crashes, killing most of the band members. This was a sad, sad day for my generation.
         1991 – The Oakland Hills, Calif. firestorm kills 25 people and destroys 3,469 homes and apartments, causing more than $2 billion in damage.
Images courtesy of www.pixabay.com.
Thanks for reading "7 Odd But True Facts From October 20".