When purchasing a home, the majority of buyers typically choose between three types of mortgage loans: Conventional, FHA, and VA. Conventional loans made up 82% of mortgages in the US according to an Ellie Mae report in August 2020. VA loans are only available to active or retired military members. They offer zero down loans provided that the applicants meet certain criteria. However, for a first-time home buyer, the FHA loan proves most popular for a variety of reasons.
FHA Loan for Home Buyers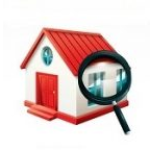 You are tired of renting. You want to become a homeowner. So, you save as much money as you can for your down payment and closing costs. Conventional loans require a higher down payment and credit score than FHA loans because they are not backed by a government agency. FHA loans on the other hand are backed by the Federal Housing Authority. This allows lenders to approve buyers with lower credit scores and lower down payments. When the median Havasu home sale price is $405,000, these costs add up.
Credit Requirements
Conventional loans require a minimum FICO score of 620. FHA loans allow a minimum score of just 500. However, while you may not need a perfect credit score to obtain approval for a mortgage, the higher your score, the better your interest rate. Also, just because the FHA allows a minimum 500 score, lenders may still want to see a higher score to approve your loan. Every lender is different.
Down Payment Requirements
While lenders could approve an applicant with a low credit score, it may boost the amount required for your down. For example, a score between 500 and 579 usually requires a 10% down payment. However, a score of 580 or above means putting down as little as 3.5%. For a $400,000 home, that means either $14,000 (3.5%) or $40,000 (10%). For first-time home buyers, this may mean the difference between buying now or continuing your saving efforts to buy later.
Debt-to-Income Ratio Requirements
With a conventional loan, your debt-to-income cannot exceed 45%. However, with an FHA loan, lenders look at two different ratio scenarios. First, they want to see what percentage of your monthly income goes towards your new mortgage payment (called PTI). It cannot exceed 40%. Then, they look at what percentage of your monthly income goes towards your total debt, including your new mortgage (called DTI, or debt-to-income). That cannot exceed 50%.
Talk to your lender right away about what loan works best for you. It may be a conventional loan or it might be an FHA loan. You need to include a pre-approval letter with your offer or a seller will not even consider it. So, do this as soon as possible so that you are ready to pounce when you find the perfect Havasu home. Then, contact me. I can help you find someplace to call home.
FEATURED LAKE HAVASU PROPERTY FOR SALE
Visit any of my Lake Havasu real estate sites below for more information on the Havasu market:
Homes for Sale in Havasu
Havasu Area Homes
Just Call Liz
Originally posted on my Lake Havasu area real estate blog here: https://havasuareahomes.com/fha-loan-for-havasu-home-buyers-explained/.