Posts Just For You- This Week at ActiveRain-October 17 to October 23, 2021
Every day there is something new to learn here at ActiveRain.  With this series, I try to highlight posts that gave me that lightbulb moment. It could be something techie, something about Real Estate or the other professions that I never knew, about a place, or about a person. Or, it could be a post that made me sit up and take notice!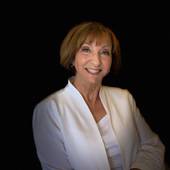 October 17: Sheri Sperry It has been 10 years...
Congratulations to Sheri! We have all enjoyed Rick and Sheri's photos and I love her monthly weather post for Sedona! See what she has to say about her 10-year journey.
Thomas J. Nelson Ripples of Inspiration in the Rain!
I love what Thomas has to say about networking and being YOU. And, see...what you say or write is read by others!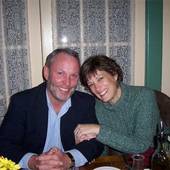 October 18: Mike Cooper Don't Panic; just Improvise.
Mike has followed his mother-in-law's advice and it's good!!! Find the solution to a problem. Pizza and green beans, though??
Ron and Alexandra Seigel Monday Musings & Inspiration: Watching Your Thoughts!
This is such a simple concept but it is so true. Put your gear in reverse when you see yourself heading down that road to negativity.
October 20:  Peter Mohylsky    Do You Believe in Ghosts?
It's almost Halloween so how about a ghost post??? Do you believe in ghosts???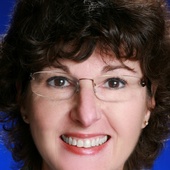 October 21: Lorrie Semler When ActiveRain Becomes 3 Dimensional
Love Lorrie's title!! And our Carol Williams spent about a week or more going through the great state of Texas! And we got to see a new member, Neva Warnock!
Margaret Rome Staying Up with Real Estate
Love Morgan Freeman's quote. And if anyone knows about keeping up to date with real estate it's Margaret!
October 22: Kat Palmiotti Autumn (and Rain) in Sandpoint, Idaho
Kat had me wondering if she managed to tuck in an ActiveRain Meetup! Take a look! And what a great job she did of showcasing the area.
Thanks to Carol Williams for this weekly list which I copied from her post!

Don't miss the upcoming Zoom meetings

October 26th - Larry Story (When a Spouse Passes) 

November 2nd -  Buzz Mackintosh (Roundtable Discussion on Placing Referrals)

November 9th - Gayle Boxman, Lise Howe, Paula Hathaway
(Panel on Regional Living)

November 16th - Scott Seaton (Inspection Nightmares)

November 23rd - Andrew Mooers | 207.532.6573  (YouTube Tricks)

November 30th - Ben Kinney (Changes, Vision & Sharing our Venue With Others)

December 7th - Jack Carter (How To Pay For Real Estate From Apple Pay to Zelle)

Here is the ongoing link to each Zoom meeting
Arizona... You are the same as Pacific time until Nov. 7th
11:00 a.m. Pacific
12:00 p.m. Mountain
 1:00 p.m. Central
 2:00 p.m. Eastern time 
Please don't forget to check out these very informative posts as well:
Carol Williams Second Chance Saturday-Carol highlights posts that are often suggested by the other members here. 
Debb Janes and Bernie Stea YouTube Thursdays- If you want to learn more about how to do videos for your business, this is the post to follow.
Liz and Bill Spear and the weekly Ask An Ambassador posts!
Thank you for letting me do what I love to do...learn something new every day.