Posts Just For You- This Week at ActiveRain-October 31 to November 6, 2021
Every day there is something new to learn here at ActiveRain.  With this series, I try to highlight posts that gave me that lightbulb moment. It could be something techie, something about Real Estate or the other professions that I never knew, about a place, or about a person. Or, it could be a post that made me sit up and take notice!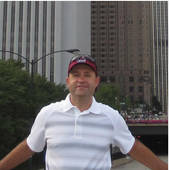 November 1: PeterMark Top 5 Marketing and SEO Tips to Get More Clients in 2022
If you're preparing for 2022, you'll want to bookmark this post! And be sure to read his post on Google My Business!!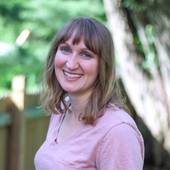 November 2: Jennifer Kropf    4 Tips to Enjoy & Savor the Holidays with Young Kids
These are excellent tips and not just for the holidays.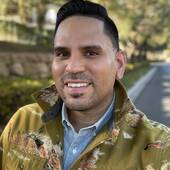 November 3: Gino Reyes I'd Rather Be Your Second Agent
Wecome Gino to ActiveRain! I'll bet you have some stories to share with him.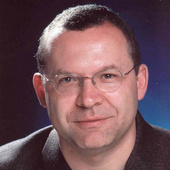 Endre Barath, Jr. Wordless Wednesdays: Do you know where you were three years ago...
This is the essence of the ActiveRain community!!! If you're wondering what the benefits are, this is tops on the list!!!
November 4: Margaret Rome How to Find the House
I just ran into something similar the other day when trying to locate a business. The GPS got me in the vicinity but that wasn't good enough. What does your MLS require?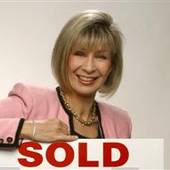 Nina Hollander Happy Diwali! Light the Way for a Prosperous Year to Come.
Please take a few minutes to view the video on this lovely holiday. We all could use some of this right now! And stop by to wish Sham Reddy CRS and Ritu Desai 703-625-4949 Happy Diwali.
November 6: Kat Palmiotti Things To Do In Kalispell: Charcuterie Making
It seems that charcuterie boards have become more popular lately. I thought they were just a board with finger foods on them. Thanks to Kat, I know they're much more.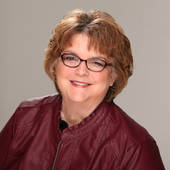 Faye Schubert Vietnam Vets: Where Is Their Heroes Welcome Home?
With Veteran's Day approaching, this post takes on even more importance. If you know someone who served in Vietnam, talk to them about their experience.
Thanks to Carol Williams for this weekly list which I copied from her post!

Don't miss the upcoming Zoom meetings
November 9th - Gayle Boxman, Lise Howe, Cyndi Daves (Panel on Regional Living)

November 16th - Scott Seaton (Inspection Nightmares)

November 23rd - Andrew Mooers | 207.532.6573  (YouTube Tricks)

November 30th - Ben Kinney (Changes, Vision & Sharing our Venue With Others)

December 7th - Jack Carter (How To Pay For Real Estate From Apple Pay to Zelle) 

December 14th - Thom Abbott (Condo Nightmares)

December 21st - Carol Williams (Epic Road Trip - Connecting Through Travel)

December 28th - Matt Klinowski & Nikisha Green (Golf Course Communities)

January 4th, 2022 - Debbie Reynolds & Jeff Dowler (Panel: Why I Choose To Live In the Suburbs / Seaside)
Here is the ongoing link to each Zoom meeting
Arizona... You are the same as Pacific time until Nov. 7th
11:00 a.m. Pacific
12:00 p.m. Mountain
 1:00 p.m. Central
 2:00 p.m. Eastern time 
Please don't forget to check out these very informative posts as well:
Carol Williams Second Chance Saturday-Carol highlights posts that are often suggested by the other members here. 
Debb Janes and Bernie Stea YouTube Thursdays- If you want to learn more about how to do videos for your business, this is the post to follow.
Liz and Bill Spear and the weekly Ask An Ambassador posts!
Thank you for letting me do what I love to do...learn something new every day.