If you've been putting off updating your home's outside, now is the time to do it! We've put together six easy exterior improvements ideas for you today that will not only improve the appearance of your house but also its curb appeal.
When it's time to sell your lovely home, you'll be able to get a greater asking price for it!
1. Start from redesigning the front door
The front door is the most visible component of your home's exterior. Because it is so big and visible, paint peeling off the door is not an option. Paint the entire screen door or consider getting a metal one (and it will also help you avoid drafts).
Furthermore, if your home number or other features have been damaged by the regular sun/rain cycles or other elements that characterize our climate, it should be changed. Metal house numbers are fashionable right now because a brass or aluminum number will make your property more visible. Of course, you need to pressure wash your house to make it look impeccable.
2. A convoluted route
The front yard must be properly cared for and watered on a regular basis since nothing is more aggravating than a dry stretch of ground in front of your home. Cleaning the walkways, on the other hand, is necessary.
If you're not sure where to start, consider using brick walls that have a few curves to them. When laying bricks on the patio, use earthy tones that complement one another rather than browns or greys. To increase appeal, utilize yellow or reddish bricks, pebbles, or concrete structures as pavers. Don't stick with the same pattern; instead, try creating pathways that wind here and there. Although pathways might be indirect, driveways must be straight or gently curved to make parking easier.
3. A new frontage
Although a lawn may appear to be large, the façade of your home has the most "curb appeal" as far as front yards are concerned. Nobody wants a filthy and rickety wall, so make sure you properly replace and/or repaint the entire façade.
This shouldn't be difficult since masonry house painting is straightforward. Professionals will restore your house to its original condition, making it appear brand new. You'll also save money on heating and cooling in the winter (and in the hot summers if you use the air conditioning frequently).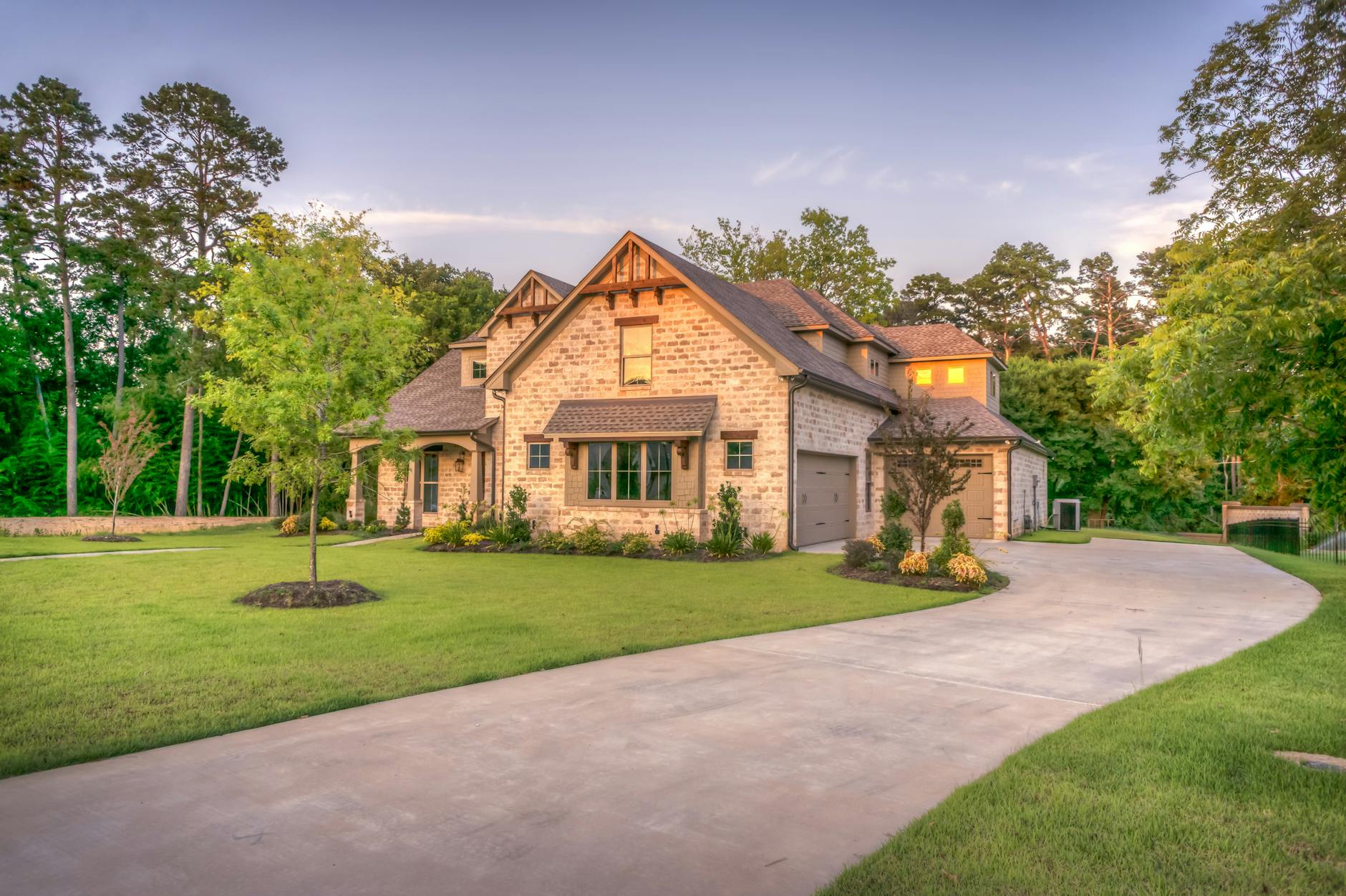 4. As the saying goes, there's a lot of truth in the details
It's time to concentrate on the apparent little elements after you've completed rendering the house. One of these characteristics is the home number, as well as shutters and lighting fixtures.
Begin by covering the windows in the home's second floor, including the bathroom and bedroom (s). A fresh coat of weatherproof paint should be enough for the first; a retro LED light above the front door, on the other hand, may improve your property's aesthetic appeal at night.
If you want to make your home look more modern, consider using metallic finishes. The mailbox may also be reconstructed and relocated from the driveway to become a part of the structure.
5. Make your home stand out
If you live in a neighborhood with many homes that are all similar, the real problem is to make your home stand out. You may use anything from a tiny seat to a garden gnome to create a peculiar curb appeal.
If you want to stand out, don't go too crazy with the personalizations since your property must blend in with the rest of the homes on your block. Also, see if any major work is required for a permit because many jurisdictions have such rules.
6. Aerial perspective
Finally, it's time to paint your home from the top down. Because they cannot be seen from the ground, most homeowners ignore the roof of their house. Slate roofs are also popular in some countries and enhance the curb appeal of your property.
First and foremost, the roof should not leak, which means that no shingles should be missing or damaged. The best approach to inspect a roof is from the interior, but it may also be done from the outside. It's time to clean up any lichen or other growth that is causing harm to the roof's appearance once you've verified that everything is in good working order in the attic.
The majority of the upgrades mentioned above are simple to execute, such as a roof inspection and repainting the front door. When you renovate the front façade of your home, its value and appeal will soar.