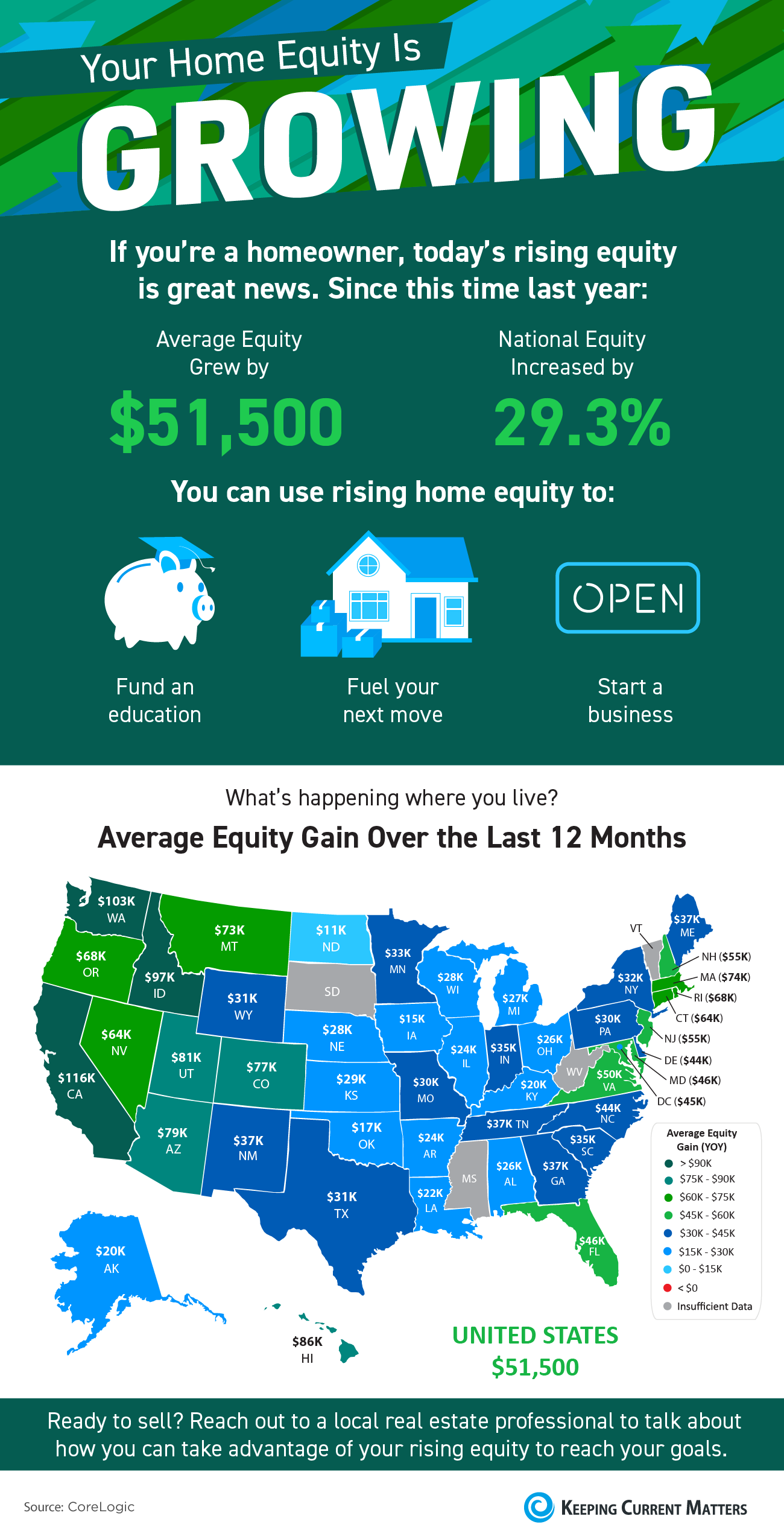 Some Highlights
If you're a homeowner, today's rising equity is great news. On average, homeowners have gained $51,500 in equity since this time last year.
Whether it's funding an education, fueling your next move, or starting a business, your home equity is a great tool you can use to power your dreams.
Ready to sell? Reach out to a local real estate professional to talk about how you can take advantage of your rising equity to reach your goals.
Bottom Line
For your NEXT Move Call or Text Charles Stallions NOW 850-476-4494 for a 5 Minute free over the phone evaluation or Email: charles@charlesstallions.com for a complete package to review at the stage you are in, no high-pressure sales pitch or obligations 
We are ambassadors to the Gulf Coast of Florida got a question just email us or text us. 
Hello, my name is Charles Stallions, CRS, Broker/ owner of Charles Stallions Real Estate Services. Our family of licensed agents can show you ANY home on the market and many that are Coming Soon and would love to show you around our local Gulf Coast Area, from Pensacola to Pace to Gulf Breeze we will be your ambassadors to the area.
We can help you relocate, find a job, a daycare, great places to eat shop, and play along the gulf coast. It all starts by clicking here. Put my 25 plus years to work in your best interest. Call, text 850-476-4494 or email us