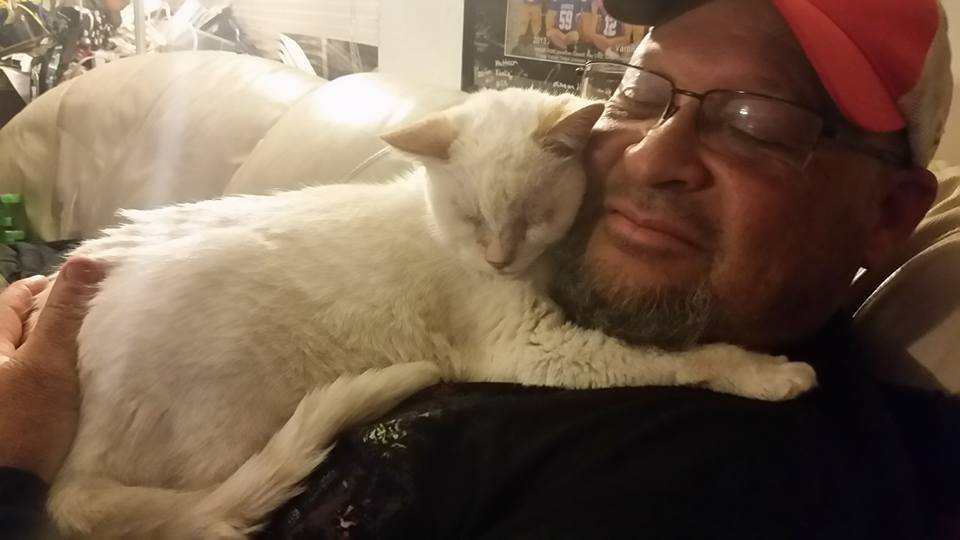 Pets add joy, affection and companionship to life, especially during these pandemic times. Many people love and enjoy their pets-dogs, cats, birds, fish and more. We've loved many kitties over the years, especially as we served as former foster parents. Two of our most beloved cats were King John Elvis Presley and Taffeta Angel, two Flame Poi
nt Siamese. 
Our children Marlena and Mo adopted Taffy  and her brother John from a rescue organization when they were just kittens.
John was a personable orange and white kitty who'd ride on one's shoulder or climb on one's head. Quieter than John, Taffy was the avid huntress-those laser pointers had nothing on her! She'd make a strange clicking sound while hunting that we later learned is a way cats hypnotize their prey.
After John passed and as she aged, Taffy became a big cuddle bug. If someone headed to the bedroom, she eagerly followed them, hoping to snuggle in for a nap. You can see she loves to cuddle right up close, even literally hugging you. Steve and I fought over who got to enjoy "Taffy time".
Six years ago Mo adopted an orange Tabby named Hobbes, who was the first kitty we knew who played fetch. After Taffy passed, Marlene adopted two sisters, Lilly and Alani, and we adopted two flame-point Siamese brothers, Maui and Mauli. Like Hobbes, Maui loves to play fetch. Like John, Mauli loves to climb up on one's shoulders or head. 
Both of these beautiful boys bring us love, affection and entertainment. We are thankful for the many wonderful kitties we've known and loved.
Thank you for reading "Thankful For Kitties-Day 6 Thanksgiving Challenge".