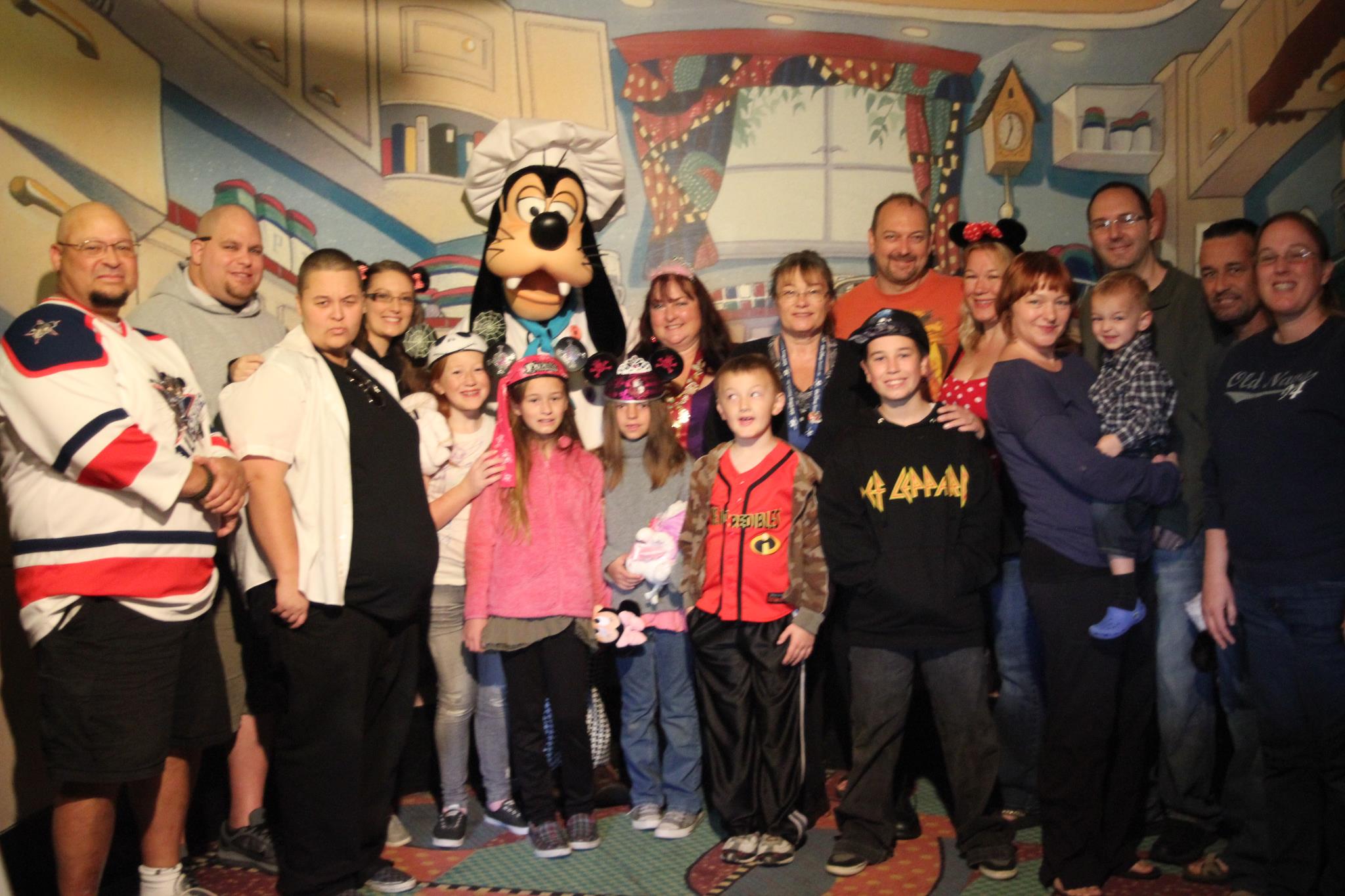 I was lucky my parents chose to bring us to Disneyland as children back in the 1960's. We were there for the opening of the "It's A Small World" ride. I remember the exciting multi-cultural aspect of both the ride and Disneyland, hearing and seeing people from all different parts of the world coming together to enjoy the magic of Disney. 
I am thankful to Disneyland, both because I have good memories of it with my parents,  but also with my children. Disneyland has been a place where we have reunions with extended family or longtime friends, meeting for meals and going on the unique theme park attractions. I am even happy just eating  food and watching the shows, characters and parades!
I am thankful that its magic has remained not only for myself, but also for my whole family. We even got my oldest daughter's fiancee in on the fun! Dan did not go to Disneyland as a child, and had thought it was a
bit silly. Now we can easily get him to join in on Disney vacations!
I am thankful that what could be stressful trips always end up instead being filled with positive and uplifting memories.
My mother loved to take my two children to Disneyland, so much so that it became an annual tradition for the three of them! Sometimes I and my husband Steve got to tag along.
I am thankful we have had so many opportunities to go to "The Happiest Place On Earth" and that it never ceases to amaze me. Sometimes if I am struggling to get motivated, I just remind myself "by being successful in my work, I can afford a Disney vacation" and it gets me into gear! 
The first picture is of one of our "family reunions" back in 2011 with our family, my brother's family, and his wife's side of the family. It's especially precious as one of the children, Ashleigh, was killed in a tragic car accident just a few years later. Ashleigh is the sweet girl in the pink sweatshirt with the pink pirate hat.
The second is of my family, my brother's family, and our cousin's family.
The third is of my family, my brother's family, and our mom, Judy Carr, together.
The fourth is of my family with our longtime friends, the Kuhl family.
Thanks for reading "Thankful For Disneyland-Day 7 Thanksgiving Challenge".