New Sculpture at Brookside Garden, Wheaton, Maryland
Brookside Gardens has a new sculpture. "Mantle II" was created by David Harber, the same artist who also made the silver sundial at the gardens.
The work is a gift from the Klipper Family Foundation and is in honor of Lisa Jin Chen.
Photo by Jason Gedeik, Montgomery Parks.
This is a Montgomery Parks announcement, Montgomery County, Maryland.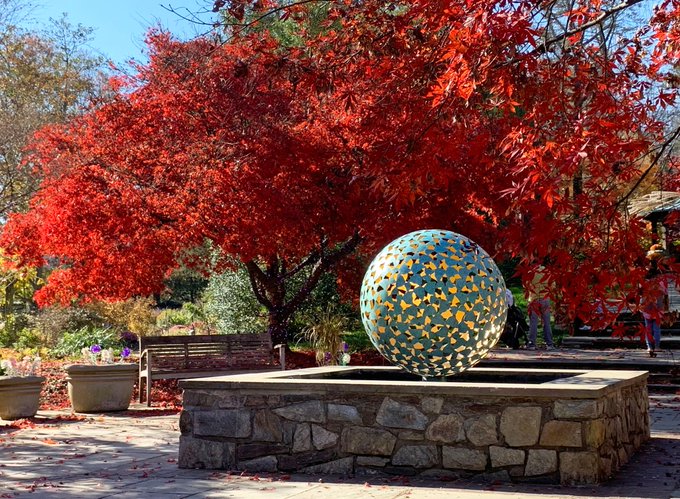 False Bird of Paradise, Brookside Gardens Conservatory,
Montgomery County, Maryland USA
Canon PowerShot G11 Camera
Photograph by Roy Kelley
Roy and Dolores Kelley Photographs