The Havasu real estate market appears to have slowed down a bit. However, that is typical for this time of year. Things tend to pick up a little bit in late winter/early spring. But if you cannot wait until then to sell your Havasu home, you might want to consider utilizing these five tips to help you sell it quickly and possibly for more money.
Tips to Help You Sell Your Havasu Home Fast
Stage Each Room for Its Proper Use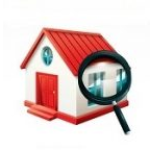 Has the dining room turned into your crafts room? Do your kids use the living room as their playroom? Before you list your property, convert these rooms back to their original purpose. Buyers prefer seeing rooms reflect a more traditional usage. Store the scrapbooking and sewing stuff in containers elsewhere. Bring back the dining room table and chairs. Store kids' toys away and out of sight. If you use a room for an office, make sure it includes a desk and office chair. This helps buyers see how they could use the space for themselves. If a buyer sees themselves living in the space, it may help push them into submitting an offer.
List Slightly Under Market Value
It may sound counterproductive to list a property under market value if you wish to fetch top dollar for it. On the contrary, even a 5% under market value list price can help spur buyer interest. More traffic to your door improves your chances of selling your home. Not only that, but you also may find yourself in the midst of a multi-offer situation. When buyers see another buyer interested in a property they want, it motivates them to submit their own offer. In turn, this could push your final sale price above market value. However, you do run the risk of just one buyer putting in an offer at asking, potentially leaving money on the table. Talk this over with your Havasu REALTOR® before incorporating this strategy.
Pre-List Inspections Provide Useful Information
While buyers typically hire a home inspector to look at a property during escrow, you can avoid unpleasant surprises by getting a pre-list inspection before you sell your Havasu home. This allows you the time necessary to hire the right person at a fair price to fix any larger issues. If these fixes fall outside of your budget constraints, seek out bids to present to buyers. You might want to offer the buyer a discount on the list price to accommodate the cost of repairs.
Reglaze Instead of Replace
Does the tile in your bathroom look worse for wear or extremely dated? Completely replacing it could run you thousands of dollars. For a nice update without breaking the bank, you may want to consider reglazing instead of replacing it. The average reglazing job runs between $16.95 and $95.20 per square foot. For a typical tub reglazing, this comes out to around $400. Replacing tiles (after you factor in labor and materials) costs much more.
Video Tours Entice Buyers
Finally, professional photos go a long way to providing a good first impression. But some of today's buyers want a more elaborate first look at a property. A quick video tour helps accommodate that. Plus, some buyers prefer a video tour to an open house. While these tours can be done quickly with a camera phone, some real estate agents work with professional videographers to make your video tour truly stand out.
FEATURED LAKE HAVASU PROPERTY FOR SALE
Visit any of my Lake Havasu real estate sites below for more information on the Havasu market:
Homes for Sale in Havasu
Havasu Area Homes
Just Call Liz
Originally posted on my Lake Havasu area real estate blog here: https://havasuareahomes.com/five-tips-to-help-you-sell-your-havasu-home-fast/.