Posts Just For You- This Week at ActiveRain-November 21 to November 27, 2021
Every day there is something new to learn here at ActiveRain.  With this series, I try to highlight posts that gave me that lightbulb moment. It could be something techie, something about Real Estate or the other professions that I never knew, about a place, or about a person. Or, it could be a post that made me sit up and take notice!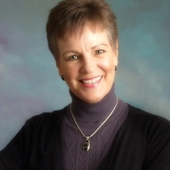 November 21: Kathleen Daniels Thankful For My Little Feathered Friend Mikey |November 21, 2021
We need sweet posts in our lives!!! And this is one of them!!! Love this Kathleen.
Margaret Rome Margaret Rome is Thankful for ActiveRain
This title really should be ActiveRain is Thankful for ActiveRain! However, if you wonder what's to be gained from being a part of this community...read her post.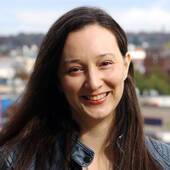 Corinne Segura Making Home Viewings Accessible
Please welcome Corinne to ActiveRain! And she provides some excellent information for us.
November 22: Ron and Alexandra Seigel Monday Musings & Inspiration: How Are You Trending Now?
We see "trending" wherever we are on the Internet. But I love their interpretation of trending.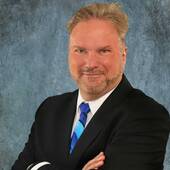 November 23: Rocky Dickerson   Notes from "Mediocrity into Mastery."
Rocky's presentation at last Tuesday's Zoom meeting was excellent. Thank you, Rocky.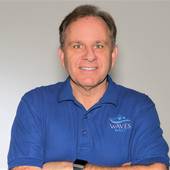 Jeffrey DiMuria Perspective
I love Jeffrey's post. When we accept the fact that we all have our own perspective...life gets so much easier.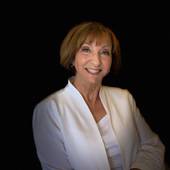 November 24: Sheri Sperry See Why I'm Getting Best Wishes From My Clients
It's too late for this year, but it's something to consider for next year!!
Thanks to Carol Williams for this weekly list which I copied from her post!

Don't miss the upcoming Zoom meetings

November 30th - Ben Kinney
(Changes, Vision & Sharing our Venue With Others)

December 7th - Jack Carter
(How To Pay For Real Estate From Apple Pay to Zelle) 

December 14th - Thom Abbott
(Condo Nightmares)

December 21st - Carol Williams
(Epic Road Trip - Connecting Through Travel)

December 28th - Matt Klinowski & Nikisha Green
(Golf Course Communities)

January 4th, 2022 - Debbie Reynolds & Jeff Dowler
(Panel: Why I Choose To Live In the Suburbs / Seaside)

January 11, 2022 - Lorrie Semler
(Estate Sales) 

January 18, 2022 - Andrew Mooers | 207.532.6573 
(YouTube Tricks)

Here is the ongoing link to each Zoom meeting
Arizona... You are the same as Pacific time until Nov. 7th
11:00 a.m. Pacific
12:00 p.m. Mountain
 1:00 p.m. Central
 2:00 p.m. Eastern time 
Please don't forget to check out these very informative posts as well:
Carol Williams Second Chance Saturday-Carol highlights posts that are often suggested by the other members here. 
Debb Janes and Bernie Stea YouTube Thursdays- If you want to learn more about how to do videos for your business, this is the post to follow.
Liz and Bill Spear and the weekly Ask An Ambassador posts!
Thank you for letting me do what I love to do...learn something new every day.