As we head into the final month of 2021, the Havasu real estate market seems to be slowing down a bit. According to the Lake Havasu Market Report for November 2021, total sales, the median sale price, and inventory levels all dipped slightly from October 2021. If you find yourself in the market for a new home, your best chances of success might be right now.
Lake Havasu Market Report for November 2021
November 2021 Home Sales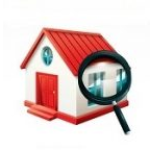 Flex MLS reported a total of 190 properties sold in Lake Havasu City during November 2021. Sales dropped 17% from the 229 reported back in November 2020. And it marked a slight dip from the 205 shown in October 2021. That still keeps us ahead of 2020's year-to-date sales, but only slightly. Pending sales rose 12% from those reported back in November 2020. However, they dropped off dramatically from October 2021's numbers (down 15.6%). Active listings fell off by 9.1% from last November (going from 472 in 2020 to 429 in 2021). New listings remained exactly the same.
November 2021 Sale Prices
Year-over-year prices continued to climb. In November 2020, the median sale price was $345,000. In November 2021, buyers paid 21.01% more (with a reported median sale price of $417,500). Even so, this marked a 4.9% decrease from October 2021's median of $439,000. That also happens to be the highest median sale price for the entire calendar year so far.
November 2021 Inventory
One of the reasons prices keep rising is because of our low inventory levels. In November 2020, we showed 2.12 months of inventory available, which was already low. (A balanced market is considered anywhere between five and seven months of inventory.) Last month, that fell to just 1.8 months. That keeps the ball primarily in the seller's court...for now. The median days a Havasu property stayed on the market rose from five in November 2020 to 10 in November 2021. Might that indicate that we could start to see a more balanced market? It is way too soon to tell. You should still make sure you get started on your pre-approval letter from your lender right away.
What Buyers Need to Know
Typically, we see a bit of a lull in the market at this time of year. For buyers, that means a little less competition. However, other buyers looking for homes right now are as serious about finding a property as you. Homes tend to sell for their list price. Therefore, presenting a lowball offer may not be your best course of action if you want a seller to accept it. Interest rates fluctuated over the past few weeks. As of the writing of this post, Wells Fargo showed 30-year fixed-rate loans at 3.125%. So, make contacting your lender to start your loan pre-approval process your first priority. Then, call me (928-208-5154) or shoot me an email. I would be happy to discuss what you want in a home and help you find exactly what you are looking for.
FEATURED LAKE HAVASU PROPERTY FOR SALE
Visit any of my Lake Havasu real estate sites below for more information on the Havasu market:
Homes for Sale in Havasu
Havasu Area Homes
Just Call Liz
Originally posted on my Lake Havasu real estate blog here: https://havasuareahomes.com/lake-havasu-market-report-for-november-2021/.