Posts Just For You- This Week at ActiveRain-November 28 to December 4, 2021
Every day there is something new to learn here at ActiveRain.  With this series, I try to highlight posts that gave me that lightbulb moment. It could be something techie, something about Real Estate or the other professions that I never knew, about a place, or about a person. Or, it could be a post that made me sit up and take notice!


November 28: Jan Green Don't Think Why But Why Not!
Love this post by Jan. It applies to life and to business!!!
November 29: Sam Thomas Only Your Clothes, Shoes & $20

I bet every parent here can relate to this!!! An eye-opener.


November 30: Wanda Kubat-Nerdin    Nerdin Gardens: They Arose to the Occasion
Wanda has given us another beautifully illustrated analogy to real estate!!!


Ron and Alexandra Seigel Time for the Beach: The Luxury of Slowing Down
Imagine how much we miss in the life going on around us when we are doing the iPhone prayer.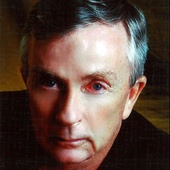 December 2: Gary Thomas Key West Real Estate Throwback Thursday No. 36

Gary has a treasure chest of memories of Key West and this story is worth reading. Having lived in FL, I can relate to many the egret and other creatures.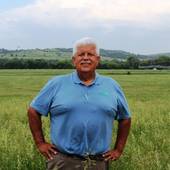 December 3: Mike McCann There's Tons of Business on the Backroads. Have You Been There Lately?

An excellent example of how one post from Liz and Bill Spear can inspire another good post!
Thanks to Carol Williams for this weekly list which I copied from her post!

Don't miss the upcoming Zoom meetings

December 7th - Jack Carter
(How To Pay For Real Estate From Apple Pay to Zelle) 

December 14th - Thom Abbott
(Condo Nightmares)

December 21st - Carol Williams
(Epic Road Trip - Connecting Through Travel)

December 28th - Matt Klinowski & Nikisha Green
(Golf Course Communities)

January 4th, 2022 - Debbie Reynolds & Jeff Dowler
(Panel: Why I Choose To Live In the Suburbs / Seaside)

January 11, 2022 - Lorrie Semler
(Estate Sales) 

January 18, 2022 - Andrew Mooers | 207.532.6573 
(YouTube Tricks)


Here is the ongoing link to each Zoom meeting
Arizona... You are the same as Pacific time until Nov. 7th
11:00 a.m. Pacific
12:00 p.m. Mountain
 1:00 p.m. Central
2:00 p.m. Eastern time

********************************************************************************************


Don't forget these 2 Fun Challenges this month:

December Challenge: 'Tis the Season for Miracles & Scares hosted by Andrea Bedard and Carol Williams 

ActiveRain Bells Ringing During the 2021 Holiday Season hosted by Kathleen Daniels!
********************************************************************************************
Please don't forget to check out these very informative posts as well:
Carol Williams Second Chance Saturday-Carol highlights posts that are often suggested by the other members here. 
Debb Janes and Bernie Stea YouTube Thursdays- If you want to learn more about how to do videos for your business, this is the post to follow.
Liz and Bill Spear and the weekly Ask An Ambassador posts!
Thank you for letting me do what I love to do...learn something new every day.