Even though home sales in Lake Havasu slow down this time of year, our real estate market still favors sellers. And buyers continue to look for homes during this time as well. But if you want to wait until the busier springtime to put your property on the market, you might want to take these next few months to perform some home updates that buyers seek out. Then, when the time comes to list it, the chances of your property selling quickly increase.
Home Updates Buyers Want to See
Newer Roofing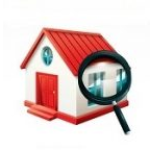 If your roof looks worse for wear, you need to seriously consider replacing it. At the very least, replace missing or broken shingles or tiles. When a buyer sees an old roof, the first thing they think about is how much it is going to cost to replace it. Next, they wonder what damage might lurk underneath. Both of these things can seriously lower the amount buyers offer you for your Havasu home.
Kitchen Updates
Many people feel that the kitchen truly acts as the heart of the home. Therefore, you need to make sure it looks its best. Two more places to focus home updates on are the kitchen cabinets and the countertops. Instead of spending tens of thousands of dollars on a complete kitchen overhaul, consider replacing old cabinetry (or even painting it if possible). Get rid of the laminate countertops and replace them with a nice quartz or sandstone. These materials prove quite durable, which buyers (including families with young kids) appreciate.
Add a New Coat of Paint
Simply adding a new coat of paint can completely transform a room. Get rid of those sponge-painted, dark-colored "accent walls" and cover them up with calm, neutral tones. This provides a better canvas for buyers to picture themselves living in. And once you get them to start thinking of it as "their home", you got 'em hooked!
Outdoor Living Space
Why did you move to Lake Havasu in the first place? The outdoor lifestyle, right? Well, with more and more people working from home, buyers really like to see a usable outdoor living space. The interior of a home can feel a bit claustrophobic after a while, no matter how much square footage it includes. So, another one of the home updates buyers like to see is a nice deck or covered patio in the backyard. They can be as elaborate or simple as your budget allows. Just make it livable and buyers will like it.
Dump the Clutter
Finally, an "update" that costs you little to no money: de-cluttering. Get rid of the junk! Pack up, donate, or discard all of the excess clothing, kitchenware, linens, toys, tools, and tchotchkes. Keep only the bare minimum necessities for your daily living until you close escrow on your Havasu home. Buyers like clean and orderly...not homes that look like they belong on an episode of "Hoarders".
FEATURED LAKE HAVASU PROPERTY FOR SALE
Visit any of my Lake Havasu real estate sites below for more information on the Havasu market:
Homes for Sale in Havasu
Havasu Area Homes
Just Call Liz
Originally posted on my Lake Havasu area real estate blog here: https://havasuareahomes.com/home-updates-buyers-want-to-see/.