Happy New Year! What does the 2022 market hold in store for homebuyers? Most likely higher prices, higher interest rates, and (hopefully) higher inventory. But first, let's reflect on how 2021 ended by looking at the Lake Havasu Market Report for December 2021.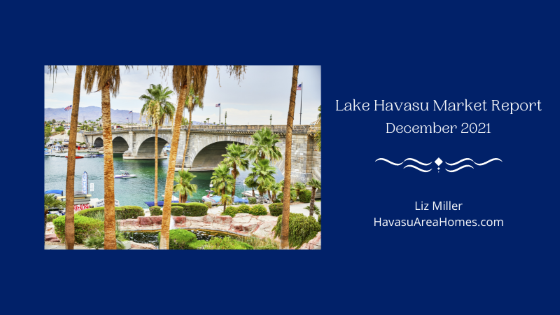 Lake Havasu Market Report for December 2021
December 2021 Home Sales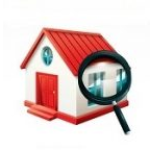 We ended the year with the exact same monthly sales as the year before...237. That marked a 24.7% increase from November 2021's total monthly sales. But March showed the highest total sales for 2021 at a whopping 314. Overall, the final tally for Lake Havasu properties sold in 2021 came in at 2843, a 3.1% increase from 2020's total sales. Active listings fell from 429 in November 2021 to 381 in December. October 2021 showed the highest active listings at 455. Pending sales for December 2021 decreased to 188, a 21% drop from the previous month. That was also the lowest number of pending sales for the entire year. New listings dipped only slightly.
December 2021 Sale Prices
The median sale price for a Lake Havasu property was $430,000, the third-highest median sale price of the year. October's median sale price was the highest at $439,000, which barely beat out July 2021's median of $437,500. That was also 24.9% higher than the median sale price of $345,400 just one year prior.
December 2021 Inventory
Inventory continues to prove problematic for buyers. That being said, there are still homes available for sale on the Havasu real estate market. One of them could be yours! We started 2021 off with 1.68 months of inventory available in January 2021. We ended the year with 1.61 months of inventory available. That was 10.56% below the 1.8 months of inventory available in December 2020. March and June both tied for the lowest inventory of the year at 1.2 months. October showed the highest inventory at 1.87 months. A "balanced market" (when supply meets demand) happens with about four to six months of inventory available. Right now, the market strongly favors the seller. And it looks like it will stay that way for the time being. The average days a home spent on the market before going under contract hit its highest mark of the year at 18.
What Buyers Need to Know
We hear rumblings of the Federal Reserve increasing their prime rate as many as three times in 2022. While mortgage rates are not directly affected by this change, it does trickle down to interest rate increases for credit cards, auto loans, etc. That means higher payment on those and less money in consumers' pockets. Experts predict that we should see mortgage rates increase by approximately 0.6% or more by the end of the year. Currently, Wells Fargo reports interest rates on a 30-year fixed-rate loan at 3.25%. Even so, home sales and prices are expected to go up, just not at the astronomical pace we saw them rise over the last two years. I still strongly encourage all of my buyers to talk to their lenders before starting their Havasu home search. Then, when you get your financials in order, contact me. I can help you start your search for your next home.
FEATURED LAKE HAVASU PROPERTY FOR SALE
Visit any of my Lake Havasu real estate sites below for more information on the Havasu market:
Homes for Sale in Havasu
Havasu Area Homes
Just Call Liz
Originally posted on my Lake Havasu area real estate blog here: https://havasuareahomes.com/lake-havasu-market-report-for-december-2021/.