Posts Just For You- This Week at ActiveRain-January 2 to January 8, 2022
Every day there is something to learn here at ActiveRain.  With this series, I try to highlight posts that gave me that lightbulb moment. It could be something techie, something about Real Estate or the other professions that I never knew, about a place, or about a person. Or, it could be a post that made me sit up and take notice!
January 3: Victoria Ray Henderson The New Years' Resolution I've Kept for 20+ Years
Many of us do this what about you???
Ron and Alexandra Seigel Monday Musings & Inspiration: Trending On Purpose!
If nothing else, read carefully the quote from Eckhart Tolle. Be you.
January 4: Wanda Kubat-Nerdin   Real eyes. Real lies. Realize. 
Steps 1,2, and 3. Remember these!
January 5: Dee Toohey Focus!
If you've laid out what you want to accomplish this year, don't forget a key factor!!!
Andrew Mooers Why Do You Live Where You Do, What to Do For Fun in Houlton Maine?
Andrew knows about being the local expert and how it can benefit your business!!!
Jan Green Styrofoam-An Unlikely Building Material
Chock full of information. It's a good way to keep from adding to our landfill.
January 6: Greg Nino NewER Journalism Profile for Facebook
I had no idea this existed. Did you? And btw, welcome back Greg Nino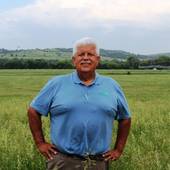 January 7: Mike McCann Are You Burning Bridges or Crossing Them
Love this "from the heart" post from Mike.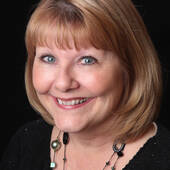 January 8: Joan Cox What Is Your Listing Saying About YOU?
Joan makes an excellent point. It's not enough to get the listing, is it?
Thanks to Carol Williams for this weekly list which I copied from her post!

Don't miss the upcoming Zoom meetings



January 11, 2022 - Lorrie Semler
(Estate Sales and Online Auctions - What Every REALTOR Should Know) 

January 18, 2022 - Andrew Mooers | 207.532.6573
(YouTube) 

January 25 -  Craig Daniels 
(ActiveRain Strategies)

February 1, 2022 - Thom Abbott 
(YouTube and Real Estate = $)
Here is the ongoing link to each Zoom meeting
Arizona... You are the same as Pacific time until Nov. 7th
11:00 a.m. Pacific
12:00 p.m. Mountain
 1:00 p.m. Central
 2:00 p.m. Eastern time 
Please don't forget to check out these very informative posts as well:
Carol Williams Second Chance Saturday-Carol highlights posts that are often suggested by the other members here. 
Debb Janes and Bernie Stea YouTube Thursdays- If you want to learn more about how to do videos for your business, this is the post to follow.
Liz and Bill Spear and the weekly Ask An Ambassador posts!
Thank you for letting me do what I love to do...learn something new every day.