January in Lake Havasu means only one thing: the Balloon Festival is back! Why travel hundreds of miles to Albuquerque when you can see hot air balloons right here in your own backyard? Plus, their balloon festival takes place in October. Who wants to wait that long? Fortunately, our festival happens next week. Yay!
What: Lake Havasu Balloon Festival and Fair 2022
Where: Lake Havasu State Park, Windsor 4
When: Jan 20th 12 pm to 10:30 pm, Jan 21st & 22nd 6 am to 10:30 pm, Jan 23rd 6 am to 3 pm
General Admission: $20 per person ages 11+, Free for children ages 10 and under
Contact: Havasu Balloon Festival (928) 505-2440 or via email
Lake Havasu Balloon Festival & Fair 2022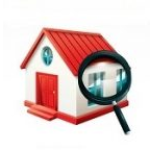 One of our most popular events returns to Lake Havasu next week. Believe me when I say that you do not want to miss this! Now, usually, they reserve the first day of big events like this for participants to unload gear and set up. Not the festival! It opens its doors at noon on Thursday, January 20th with guns a-blazin'. Food and merchandise vendors. Art Village. Balloon rides (weather permitting). Even the carnival starts when the gates open to the public. Among the long list of events scheduled throughout the weekend are live entertainment (singers, magicians, dancers, bands), a classic car display, demonstrations from our local K-9 unit, kite shows, and so much more. Starting on Friday, each morning includes a mass ascension at 7:45 am. Each evening (except Sunday), you can watch the amazing Night Glow at 6:30 pm. If the weather turns too windy, Night Glow becomes Field of Fire, with the balloons sticking strictly to the ground. Either way, this is definitely one of the highlights of the four-day event.
Balloon Rides
You've seen the city from the water. You've seen it from the desert. But have you ever seen it from up above? Now's your chance. Hot air balloon rides come in two "flavors": tethered and untethered. Visit the ride tent when you come to the festival. The weather determines whether or not balloon rides take place. Since winds may kick up at any time, you are not guaranteed a ride for the day. Tethered rides cost $20 per adult, $10 per child ages 6 to 11, and $5 for kids ages 5 and under. Untethered rides cost $250 per person.
Tickets
Tickets cost just $20 per person for anyone over the age of 10. One ticket grants you access to the balloon festival for the entire four days. Come back as often as you want. All kids ages 10 and under get in for free, too. What a fun way to spend family time out over the weekend. If you want a VIP experience, grab yourself a Gondola VIP ticket. These range from $25 to $65. While online tickets are no longer available, you may purchase them at the Havasu Balloon Festival store (2109 McCulloch Blvd #2) or simply visit the ticket booth at the main gate when you visit the event site. However, the VIP tickets must be picked up in the store by January 18th. Enjoy!
Festival of Lights
By the way, the City looks beautiful all lit up at night. Christmas may be over, but the Festival of Lights is not. Organizers decided to extend the festival through the end of January. So, go visit the Old English Village any night this month to enjoy it lit up with thousands of twinkling lights. Visit any of my Lake Havasu real estate sites below for more information on the Havasu market:
FEATURED LAKE HAVASU PROPERTY FOR SALE
Visit any of my Lake Havasu real estate sites below for more information on the Havasu market:
Homes for Sale in Havasu
Havasu Area Homes
Just Call Liz
Originally posted on my Lake Havasu area real estate blog here: https://havasuareahomes.com/lake-havasu-balloon-festival-and-fair-2022/.