I know I never liked FOMO - Fear of missing out!
However, after looking at this genius product, I was convinced that it is going to be a game-changer for my Real Estate Marketing.
The best part is - you can check if it is good for your business or not. Test SketchGenius for up to 30 days and return it FOR A FULL REFUND if you think it is not for you!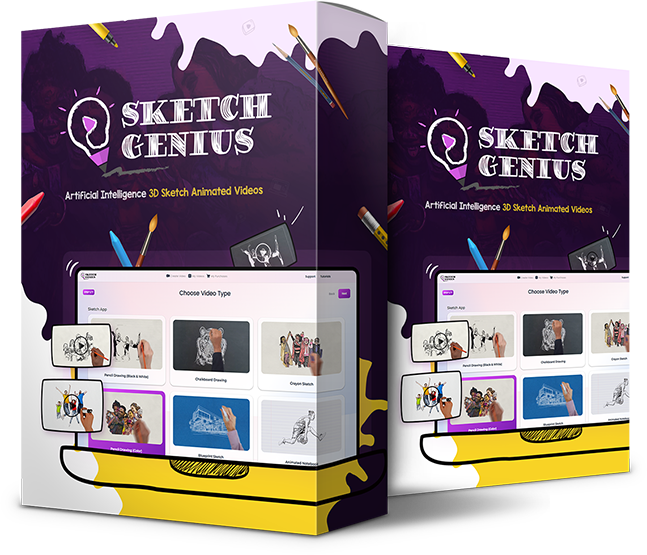 SketchGenius - buy for a one-time price instead of paying the monthly subscription to such products or services.
Do you like Chalkboard/Whiteboard Sketches?
May be animated flipbook sketch?
Being a real estate professional, how about a blueprint sketch?
Everything in one software! And online - no need to download anything!
If you purchase SketchGenius through the links in this blog post and keep it forever, send me your purchase details - and I will send you a $50 Gift Certificate for Restaurant.com (This will at least offset your cost of the main software!)
I have more details in my previous post - and also the links to purchase this!
A bundle deal is the most economic, of course (I think they still have $40 discount on a bundle deal.)
You must buy the Front-end, main SketchGenius software - if you are buying any other upgrade.
The important upgrades are -
4-in-1 Video Software. (I have spent a lot on video editors in past!)
SketchGenius Supercharger (trust me, you'll love this!)
SketchGenius Elite (I loved some Real Estate examples)
SketchGenius Agency (For digital marketers)
Remember, everything comes with a 30-day money-back guarantee!
Or just check my previous post!
SketchGenius! First-to-Market 3D Sketch Animated Videos
Disclosure: I am an affiliate of this product.