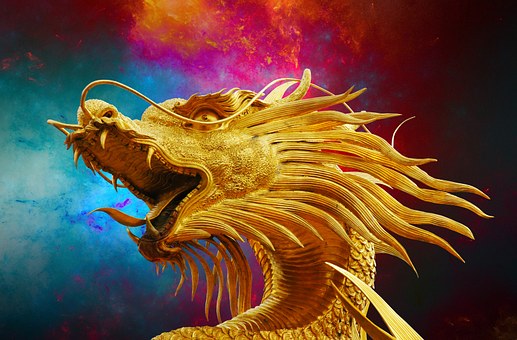 An avid lover of classical fantasy novels such as The Lord of the Rings and The Hobbit by J.R.R. Tolkien; and The Lion,
The Witch and the Wardrobe by C.S. Lewis; I love the idea of National Appreciate a Dragon Day on January 16th.
Without a dramatic dragon, how can a hero possibly hope to defeat a villain?
Ever since Beowolf, the dragon has been symbolic of an overwhelmingly powerful and cunning foe. Consider Alice in Wonderland and Through the Looking-Glass by Lewis Carroll; without the Vorpal Blade, how could Alice succeed against the Bandersnatch?
Even Mickey Mouse (used to) regularly battle a dragon at every performance of Fantasmic at Disneyland in Anaheim. 
Images courtesy of www.pixabay.com and author's collection.
Thanks for reading "Appreciate a Dragon Day January 16".