When buying a Lake Havasu home, your down payment constitutes just one of your expenses. You also need to factor in your closing costs when saving up money to purchase your home. What are they? How much do they cost? And is there anything I can do to lower them? You'll find the answers to these questions below.
Closing Costs and the Havasu Home Buyer
What are They?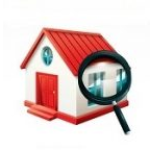 Closing costs are the fees due for the various steps of your real estate transaction. They typically include an application fee, appraisal fee, credit report, home inspection, insurance (homeowner's and PMI, if applicable), recording fees, title fees, and underwriting, among others. Your lender must provide a Loan Estimate within three days of your application for a mortgage. On this form, it should include a list of the services expected to correspond with the transaction as well as their estimated fees. At least three days before closing, your lender provides you with a Dlosing Disclosure statement. This lists the services performed as well as the fees charged. Compare this with your Loan Estimate. If you see any major discrepancies, contact your lender right away. As the name suggests, these fees come due upon the closing of the sale.
How Much are They?
Typically, closing costs run anywhere between 2% to 5% of your home's sale price. So, if you paid the $430,000 median sale price reported in December 2021, you should expect to pay between $8600 and $21,500 in closing costs. If you did not plan on these expenses when you saved money to buy your Havasu home, this could come as quite a shock!
How Can I Lower Them?
Some of these costs are set fees that cannot be changed. However, some of them are open to negotiation. First, shop around for your mortgage company. Look for a lender with the best overall competitive terms. Programs vary from lender to lender as do terms. Watch out for no-closing cost mortgages. While they sound great, they may end up costing you more than coming up with your closing costs out of pocket. Lenders who offer these may charge a larger interest rate or could wrap these costs into your mortgage. Either way, your monthly payment ends up higher. Finally, talk to your Havasu REALTOR® to see if it might be possible to negotiate that the seller pays at least part of these costs for you. I would not recommend this in a multi-buyer situation. But if a property has been on the market for a little bit, it might be worth the ask. Your REALTOR® should be able to help you determine your best course of action.
FEATURED LAKE HAVASU PROPERTY FOR SALE
Visit any of my Lake Havasu real estate sites below for more information on the Havasu market:
Homes for Sale in Havasu
Havasu Area Homes
Just Call Liz
Originally posted on my Lake Havasu real estate blog here: https://havasuareahomes.com/closing-costs-explained-for-the-havasu-home-buyer/.