Resale inventory remain at historic low levels around the the state and especially in Frederick County. As 2022 begins it continues to be a very strong seller's market and a very frustrating one for buyers looking for available housing. 
The #1 reason to list your house in the winter? Less competition.
Housing supply traditionally shrinks at this time of year, so the choices buyers have will be limited. Using the months supply of listings from the National Association of Realtors  indicates the 'sweet spot' to list your house for the most exposure naturally occurs in the late fall and winter months.

Mortgage Rates Projected To Rise in 2022
As a buyer, your interest rate directly impacts how much you'll pay on your monthly mortgage when you purchase a home. Rates are beginning to rise, and experts forecast they'll continue going up in 2022 (see graph below):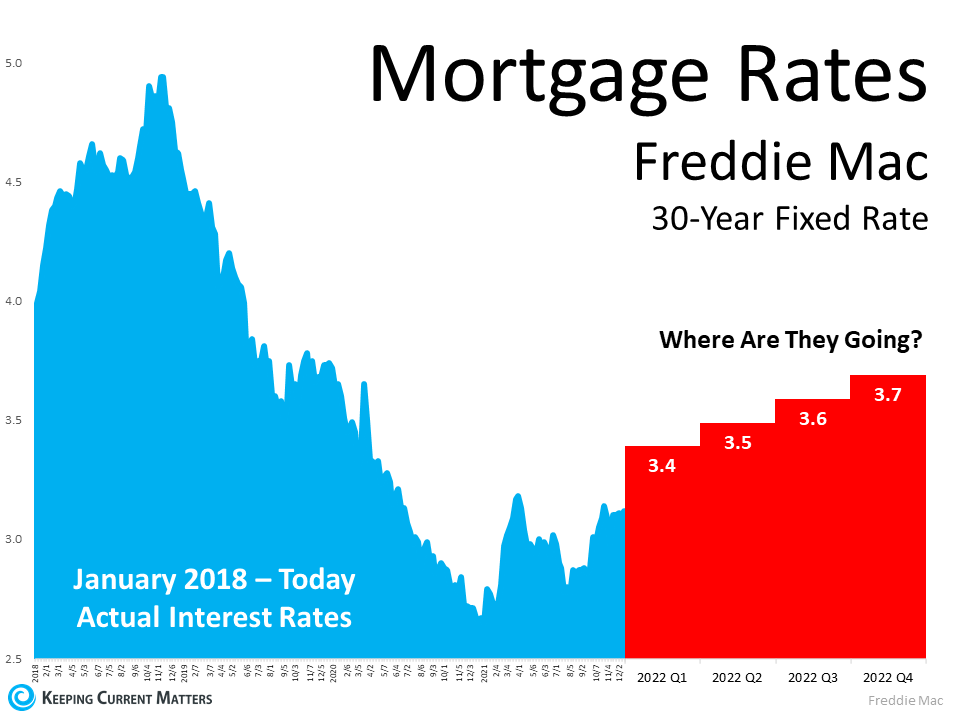 As the graph shows, mortgage rates are expected to climb this year. But they're still low when you compare to where they were just a few years ago. That presents today's buyers with some motivation to lock in a low mortgage rate before they climb higher.
If you are considering selling; the real sale inventory in Frederick County are at a historic low level which makes this a serious seller's market. Feel free to contact me if you have any real estate questions, considering selling or purchasing a property soon. ~ 301-748-3696 ~