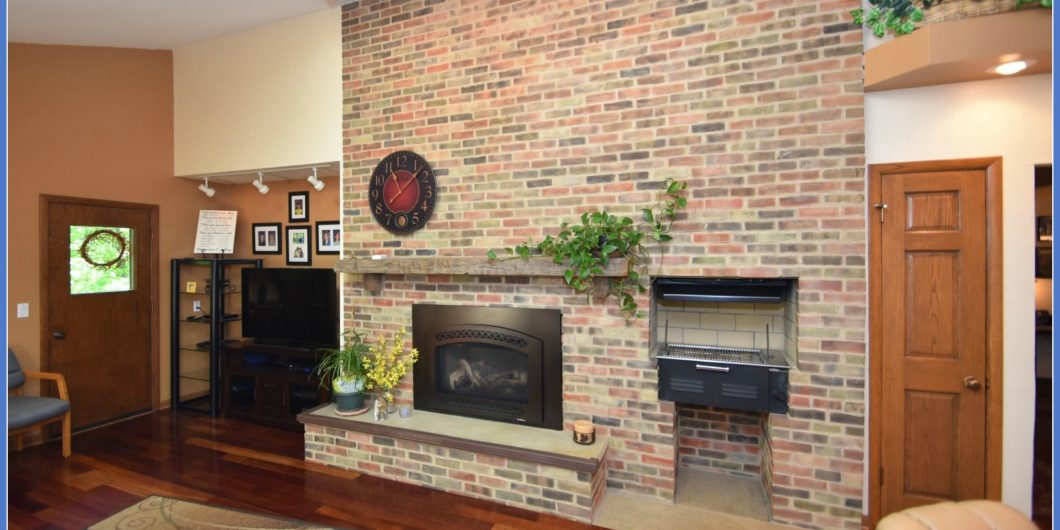 Experience a great location for countryside living!
The Village of Sussex is part of the Milwaukee metropolitan area. It is located approximately 19 miles northwest of Milwaukee and 9 miles north of Waukesha.
With State Highway 164 crossing through Sussex and Interstate 94 just a few miles south, downtown Milwaukee is just a 30-minute drive southeast.
The village is 7.24 square miles at an elevation of 930 feet. Nestled between the towns of Menomonee Falls, Hartland, and Waukesha, the village, which is generally small town in nature, is committed to the safety and quality of life of its residents.
Sussex was founded in 1843 by George Elliot, a bricklayer from Beckley, East Sussex, and Richard Cooling, a blacksmith from Dorset. Other settlers soon followed the lead of Elliot and Cooling. During the mid to late 1800s, churches, shops, companies, and the Wisconsin Central Railroad were constructed.
Residents of the community enjoy the small town atmosphere and the high quality of life.
Among the top priorities of the village are ensuring adequate supply of quality homes for sale in Sussex, creating quality job opportunities, and providing development and other economic opportunities for business owners and entrepreneurs. There is a wide variety of businesses including a unique 221-acre industrial park.
Many companies are headquartered in Sussex, including Quad Graphics. Manufacturing and healthcare are the most common industries for residents of the village.
The Village of Sussex has an active Recreation Department and park system that offers a variety of facilities and open spaces. There are neighborhood parks, a large community park, and walking, biking, and running trails. There are a total of 274 acres of park property, divided into 15 parks, open space areas and nature preserves.
There are several shopping and dining establishments to enjoy.
The Community Center also provides a wide variety of leisure, social, nutritional, cultural, volunteer, and leadership opportunities for residents of all ages. There are also youth sports, such as tee-ball, soccer, and baseball, as well as senior programs.
There are also several community festivities in Sussex. There is an annual rummage sale, a weekly farmers market, a Zumbathon, an S.O.S. Community Fun Day, and much more.
Sussex Lions Daze is the biggest event of the year. The event includes a parade, a bingo tournament, a softball tournament, and a tractor pull. There are also live music, food, beverages, firework show, and pony rides.
The village is served by the Hamilton School District, which operates one pre-school, four elementary schools, one middle school, and one high school. Hamilton High School is considered to be a Top 20 High School in Wisconsin, according to U.S. News and World Report. Peace Lutheran Academy is a private school found in Sussex, and many others are nearby.
Sussex WI Homes for Sale
Interested in a home for sale in Sussex?
The village offers a nice selection of housing choices and price ranges which include housing available in subdivisions, condominium communities and apartments. Houses on the market include three bedroom ranches, classic Colonials, lovely two-story homes, and newly built homes with modern features. The average home value is $225,000.
With affordable housing and top-notch schools, Sussex is one of the best places to call home!
Market Report for December 2021
Currently, there are 10 homes for sale in Sussex WI. The prices of the homes range from $350,000 to $674,900. The living space ranges from 1722 square feet to 2510 square feet.
Homes for Sale in Sussex WI:
     

 10

 Homes for Sale — Traditional Sales Average List Price: $457,513

     

 0 

Short Sale Properties

     

 0

 Bank Owned/REO Properties
There have been 15 homes sold in Sussex WI during December 2021, with an average sale price of $467,025
Click here for the most recent list of homes for sale in Sussex WI.
Interested in homes for sale in Sussex WI? Call me or text me, Kristin Johnston, today at 414-254-6647!
With my extensive knowledge and experience in Waukesha County real estate, I can help you find the house for sale Sussex WI that suits your needs.