According to FBI Crime Statistics, property crime rates are down. That is great news!  But that does not mean you should let down your guard when it comes to protecting your home. If an expensive, top-of-the-line security system is not in your budget, there are still plenty of ways for you to keep your home secure. Most burglars follow a pattern and look for easy targets, so it is important that you are aware of what they are looking for.
Here are tips from professional burglars for you to use to prevent break-ins and keep your home secure:

Most Burglaries Occur During the Day
Burglars prefer breaking into homes during daytime hours when homeowners are more likely to be out. The last thing they want is to find someone at home when they are breaking in. They also prefer weekdays to weekends because weekday schedules are more predictable. Weekdays between 12:30 PM and 2:30 PM is prime time for burglars because of the likelihood that homeowners are at work and/or school. So, it is just as important to lock up when you are going to be away during the day as it is at night.
Social Media Gives You Away
People love to post vacation photos on social media. But if you do that WHILE you're on vacation, you are basically telling everyone that you are not home. Criminals keep tabs on accounts like Twitter, Instagram, Facebook, and TikTok to find potential victims. Even if you keep your account private, something as simple as a profile photo can have GPS data embedded in it, allowing a burglar to find your home. Also, if you allow a lot of "friends" (old high school friends, neighbors, acquaintances, friends of friends) to follow you, you never know who a potential criminal might be. It is in your best interest to never post what times you are not at home or how long you will be out.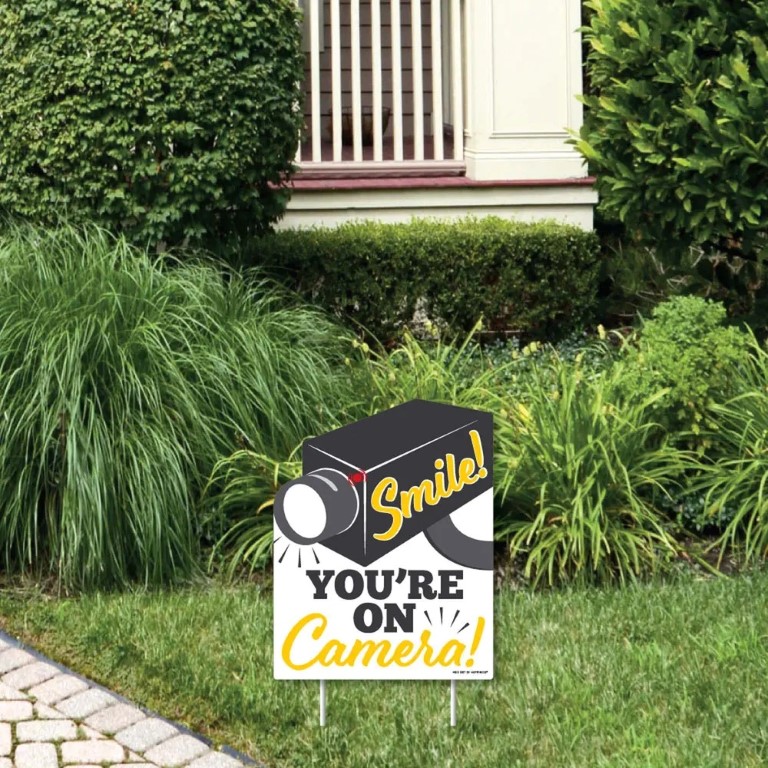 Home Security Systems Will Keep Burglars Away
The last thing burglars want to deal with are alarm systems. It doesn't matter what security company it is, if they see a home security system set up, they will avoid your home. Homes without a security system are MUCH more likely to be targeted for a break-in. If you choose to have an alarm system installed, be sure to choose a complex code, not your birthday or anniversary. Also, take time to clean off buttons so that a burglar cannot determine the code by finding dirt or grease on the numbers you use most often. In addition to an alarm system, use all the security measures that are at your disposal. Lock windows and deadbolts and make sure house is well-lit. An inexpensive option is to add motion sensors and timers to your lights so that you can make it look like people are home, even when that is not the case.
Even leaving a TV on or having a car parked in the driveway can be a deterrent t for burglars.
Burglars Target Homes Where Weapons are Present
You may be a proud gun owner, but you do not want to advertise that to burglars. You might think it will keep them away, but it has the opposite effect. Burglars are enticed by the possibility of scoring some guns. In fact, a gun is stolen approximately every two minutes in the U.S., so gun owners should always keep their guns locked up out of sight. Having an NRA bumper sticker on your car or a Smith & Wesson sign on your house tells criminals they are likely to find guns in your home and makes your house a bigger target for them.
Tall Bushes are Great Hiding Places
Burglars love when front porches are surrounded by lots of shrubs and tall bushes. They provide places for them to hide so that they can't be seen from the street or by neighbors. You should keep any large landscaping features trimmed. If you want large plants by your windows, choose something thorny that will deter a burglar from hiding there, like roses or cacti.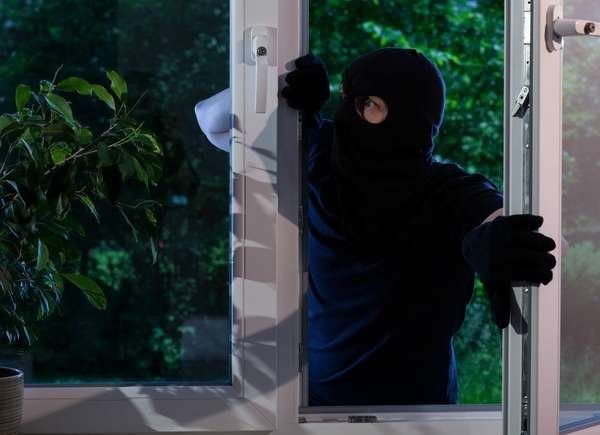 ​

Out of Sight, Out of Mind
Make sure that your expensive items are out of sight. For example, do not leave your laptop computer or tablet sitting out so they can be seen from your windows. Put your jewelry away when you are not wearing it; do not leave it sitting out on your dresser where it is easy to find. If you have a key hook with labels for your keys, put it somewhere that it cannot be seen from any windows. In fact, keep it in a place that would be hard to find even if someone broke in.
Make it as hard as possible for criminals to be successful in burglarizing your home!
Your home should be your safe place. Keep it that way by using these measures to keep it secure.
If you are in the market to buy or sell a home (or both), let me, Sandra Nickel, and my Hat Team of Professionals assist you with all your real estate needs!  Call us today at 334-834-1500 and check out https://www.homesforsaleinmontogomeryalabama.com for more information.
Photo Credits: vivint.com, bigdotofhappiness.com, bobvila.com