Prices rose. Sales fell. Inventory remained lower than before. The January 2022 Lake Havasu Market Report showed that the year started off a little tighter than last year ended. That may not necessarily be music to buyers' ears. However, if you own a second or vacation home in Lake Havasu City that you do not use as much as you thought you would, now is a great time to turn that home into cash by selling it. Contact me right now to find out what you might expect to receive for that home in today's market.
Lake Havasu Market Report for January 2022
January 2022 Home Sales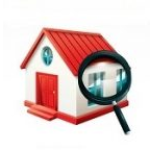 If 2021 went out with a "bang", 2022 came in with a whimper. But that is typical for the Lake Havasu real estate market. Our local MLS reported a total of 174 Havasu properties were sold in January 2022. That marked a 14.7% drop from just 12 months before. It also showed a 26.6% decrease from December 2021's total sales. Active listings dropped 14.7% from January 2021's totals, going from 401 last year to 342 last month. Pending listings fell off by just 2.2%, coming in at 264 for January 2022. 
January 2022 Sale Prices
Even with sales taking a bit of a stumble-step, the median sale price continues to climb. In January 2021, the MLS reported a median sale price of $335,263. Last month, they reported it at $440,000, a 31.24% increase in just 12 months. In fact, we have not seen the median fall below $400,000 since August 2021...and that showed a reported $399,900 median. 
January 2022 Inventory
Two things keep Lake Havasu in a decidedly seller's market: healthy buyer demand and low inventory. Low inventory levels have plagued the market for a couple of years now. January 2021's very low 1.75 months of available inventory seems bloated compared to January 2022's 1.43 months. It is also slightly lower than the 1.61 months available we saw in December 2021. On the flip side, homes are staying on the market a little bit longer than before (from 14 in January 2021 to 19 in January 2022).
What Buyers Need to Know
As inflation rises, interest rates follow. The Federal Reserve recently announced that they could begin increasing the prime rate in March. And that will most likely not be the only one we see in 2022. While not a direct factor in determining fixed-rate mortgage rates, it does directly affect adjustable-rate loans, home equity loans, HELOCs, and consumer loans like credit cards and auto loans.
That being said, we have seen a steady rise in 30-year fixed-rate mortgage loans over the past several weeks. Wells Fargo reported the current rate to be 3.65%, almost half a percent higher than the same time last month. That means that someone who bought their Havasu home in January 2022 at the 3.65% rate could easily be paying $100 more per month than someone who bought their home in December 2021 at the 3.25% rate. Even so, rates remain so much lower than they were a few years ago. Do not let that deter you from looking for your next home in 2022. When you are ready to start your search, call me at (928) 208-5184 or send me an email.
FEATURED LAKE HAVASU PROPERTY FOR SALE
Visit any of my Lake Havasu real estate sites below for more information on the Havasu market:
Homes for Sale in Havasu
Havasu Area Homes
Just Call Liz
Originally posted on my Lake Havasu area real estate blog here: https://havasuareahomes.com/lake-havasu-market-report-for-january-2022/.