After looking at house after house in Lake Havasu City, you decided to go with a newly constructed home. Congratulations! You will be the first one to ever live in that house. So, you get to make all of the choices in fixtures and finishes. But anything other than what the builder normally installs comes at a cost. And the costs add up really quickly.
Pros and Cons of Upgrading With New Construction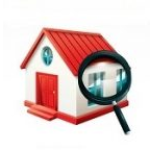 Housing inventory remains extremely low here in Lake Havasu. Therefore, new home construction is on the rise. When builders construct these new homes, they include a basic fixture and finish package with their base price. However, they may allow some upgrades. While going "builder grade" may seem like the thriftier option, it is not always the way to go in the long run. Here are a few tips to help you decide where and when to upgrade from the basics in a newly constructed home.
Cost
On one hand, it costs more to change your countertops or add higher-end appliances in the kitchen. Adding a covered patio out back costs more money, too. When you already stretched your budget to get into a Havasu home, adding more money on top of that may seem out of reach. Of course, that is a valid concern. However, if you plan on making these upgrades yourself, keep this in mind. You still need to buy materials and, possibly, hire someone to perform the work later on.
While labor must be paid right away, you could put your materials on a credit card. Even with a 0% interest rate, your minimum payment could easily cost you hundreds of dollars a month. That could hurt a budget already bursting at the seams. However, if you add the upgrades into the builder's initial costs, it gets included in your mortgage payment at a smaller monthly amount. For example, if you spend $20,000 in upgrades on a $400,000 home, it only adds another $80 per month to your mortgage. On the flip side, you also spend thousands more in interest over the life of your loan if you add it into your mortgage payment. So, you must weigh whether you can afford to bite the bullet for a couple of years by paying for it right away or if you are willing to pay much more in interest in order to have the work done before you move in.
Value
Some upgrades add more value to your Havasu home than others. Moving.com suggests that you consider some kitchen upgrades (taller cabinets and adding an island) as well as adding more lighting, energy-saving options, a thicker carpet pad, and a bigger garage with new construction. Also, if you know that you want to add an outdoor kitchen/barbecue area or an extra full or half bathroom somewhere in the house, consider paying the builder to include roughed-in plumbing in the appropriate area(s). This actually saves you money because it costs more for future contractors to add it in at a later time.
Convenience
When you add upgrades during the construction phase of a Havasu home, the builder takes care of it all for you. If you wait, you have to deal with finding a contractor on your own, haggling on the price, overseeing the work as it is performed, and scheduling the various parts of the project. Your time equals money. Your sanity is important, too. Sometimes, the convenience of letting your builder handle all of this makes up for any extra cost.
FEATURED LAKE HAVASU PROPERTY FOR SALE
Visit any of my Lake Havasu real estate sites below for more information on the Havasu market:
Homes for Sale in Havasu
Havasu Area Homes
Just Call Liz
Originally posted on my Havasu area real estate blog here: https://havasuareahomes.com/new-construction-tips-to-upgrade-or-not-to-upgrade/.