We live in a seller's market here in Lake Havasu. And it looks like that will continue for a while. Even with mortgage rates on the rise (and expected to continue to climb for at least the rest of this year), buyers still need homes. If that is you, you might want to consider some of these home buying tips to help you successfully navigate the 2022 market in Lake Havasu City.
Home Buying Tips for 2022
Get a Pre-Approval Letter First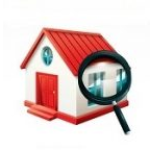 I cannot stress this enough. If you only follow one of these home buying tips, make it this one. Get your pre-approval letter first. Before you look at Havasu homes for sale. Before you talk to a REALTOR®. Contact your lender and start the pre-approval process. You will need to submit a pre-approval letter with your offer. Otherwise, the seller may not even consider it. On the flip side, this approval letter also makes your offer sound even stronger to the seller.
Look at Properties Below Your Budget
Many buyers want a turnkey, move-in ready property. But that also means that they tend to end up in bidding wars. Some sellers even list their properties below market value to create a buyer frenzy. This drives the price up even higher. For example, a seller lists their property for $375,000 ($25,000 below market value). You submit an offer for full ask because that is your limit. They receive several offers. It ends up selling for $400,000. Look at properties $25,000 to $40,000 below your limit so that you have some wiggle room when submitting an offer.
Submit a Healthy Earnest Money Deposit
Besides your pre-approval letter, sellers look to the amount of earnest money you put down when considering your offer. So, the next one of my home buying tips I suggest you consider is submitting a healthy earnest money deposit. These deposits range anywhere from $1000 to as much as 3% of the sale price. Any amount used for earnest money goes directly towards your down payment when the sale goes through. More earnest money shows the seller how serious you are about the sale. Consequently, if the deal falls through without contingencies in place, the seller keeps the earnest money as compensation. For this reason, make sure you really want to make this Havasu home your own before you commit to a specific amount.
Offer an Escalation Clause
An escalation clause may give a buyer a leg up in a multiple bid situation. You submit an offer with the amount you wish to pay. But you also add a clause that says that you will pay an additional amount over the highest bid up to a certain point. For example, the list price is $400,000. The seller's agent says that they just received an offer above the list price. So, you submit your offer for $410,000 with an escalation clause that you will go $5000 over any other offers up to $425,000 (the maximum amount you are willing to pay). So, if the other offer received is also $410,000, you may end up paying $415,000 for the property. But it wins you the bid.
Offer a Lease-Back Option
Usually, a home seller becomes a home buyer. So, they may find themselves in a similar situation to you once they sell their property, ie, looking for another home to purchase. Thus, the next one of my home buying tips comes in handy to you, the buyer. Offer a lease-back option. With this option, the seller stays on the property and rents it back from you for a specified period of time while they look for another property. Typically, that runs 30 to 90 days. If you currently rent a property or are in no hurry to move in to your new place, this option might be just enough to make the seller choose your offer above any other.
Waive Contingencies
Finally, consider waiving contingencies whenever possible. The fewer the contingencies, the more attractive the offer looks to the seller. Not all contingencies should be waived, though. Some properties may not need a home inspection. With older properties, you might still want to include an inspection contingency. Even with a pre-approval letter, you might want to keep the financing contingency in place just in case. (A pre-approval is not a final approval.) If you need to sell your current property before you qualify for another home loan, you might want to consider putting it on the market now. This helps you avoid adding a home sale contingency. Talk to your REALTOR® to see which contingencies to keep and which ones you can/should waive.
FEATURED LAKE HAVASU PROPERTY FOR SALE
Visit any of my Lake Havasu real estate sites below for more information on the Havasu market:
Homes for Sale in Havasu
Havasu Area Homes
Just Call Liz
Originally posted on my Lake Havasu area real estate blog here: https://havasuareahomes.com/home-buying-tips-for-2022/.