Posts Just For You- This Week at ActiveRain-March 27 to April 2, 2022
Every day there is something to learn here at ActiveRain.  With this series, I try to highlight posts that gave me that lightbulb moment. It could be something techie, something about Real Estate or the other professions that I never knew, about a place, or about a person. Or, it could be a post that made me sit up and take notice!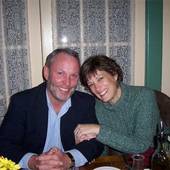 March 27: Mike Cooper The Most Important CE of All
What a good reminder from Mike. Take care of your mind but don't forget your health!!!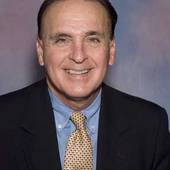 Grant Schneider I Would Choose Behavioral Competencies or Skills and Knowledge
Remember this when you're assembling your team. There's a lot we can teach someone but other skills have to already be there.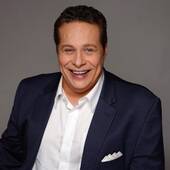 March 28: Darryl Davis Positive or Negative: What We Focus On is What We See
You have to read this if only for the story of Darryl and his son in the 7-11.
Debb Janes and Bernie Stea Updating the Blog Signature Update-Craig's Fine-Tuning
This is an update I thought you might like. I like the video that Debb and Bernie incorporated in their signature. Thank you, Craig Daniels...to the rescue once again.
Ron and Alexandra Seigel Monday Musings & Inspiration: Indra's Net of Jewels
I was not familiar with Indra's Net of Jewels but want to read more about it. The message in this post is for all of us.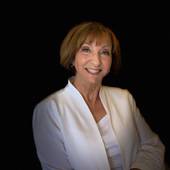 March 30: Sheri Sperry    Almost Wordless Wednesday-Sedona History-Then and Now
What great Before and After photos... proving once again that Sheri is the Sedona local expert.
Victoria Ray Henderson Don't Believe Everything You Hear At an Open House
A cautionary tale from Victoria. Have you ever had this happen?
Miriam Odegard Seven Projects that Could Lower Your Home's Value
Real Estate is local but these projects are definitely something to think twice about before you undertake them.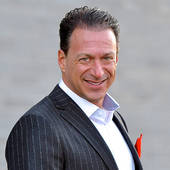 April 1: Robert Siciliano Watch Out for These Scammy Conference Invitation Traps
Spam and scams are everywhere so heads up!!!
Aura Alex Friday's Food for Thought-4/1/2022 You Raised Me Up
Reading Aura's post reminded me of my own grandmother. I loved what Aura shared with us.
Debe Maxwell   What Does ActiveRain Mean to You? April 2022 Challenge
This month's challenge will be fun so don't forget to start gathering your pictures. 
Thanks to Carol Williams for this weekly list which I copied from her post!

Don't miss the upcoming Zoom meetings:

April 5th - Get More Bang For Your Buck: A Guide To Social Media Marketing
April 12th - CSI Certification Part I (1 - 4 pm Eastern) 
Robert Siciliano  (By Registration Only. Click here)
April 19th - Title TBD
April 26th - CSI Certification Part II   (1 - 4 pm Eastern)
Robert Siciliano  (By Registration Only. Click here)
May 3rd - Empty Your Inbox In 15 Minutes or Less
May 10th - Reverse Mortgages
Caroline Gerardo 
May 18th- AR Update and Future Plans for Inviting New Members 
* * * * *
Here is the ongoing link to each Zoom meeting
11:00 a.m. Pacific (Remember Arizona is same as Pacific time now)
12:00 p.m. Mountain
  1:00 p.m. Central
  2:00 p.m. Eastern
Please don't forget to check out these very informative posts as well:
Carol Williams Second Chance Saturday-Carol highlights posts that are often suggested by the other members here. 
Debb Janes and Bernie Stea YouTube Thursdays- If you want to learn more about how to do videos for your business, this is the post to follow.
Liz and Bill Spear and the weekly Ask An Ambassador posts!
Hannah Williams shares her savvy shopping finds with us weekly in her Philadelphia Steals and Deals Just Like That by HelpfulHannah. 
Thank you for letting me do what I love to do...learn something new every day.