Inflation is a hot topic for US economists. This affects the cost of everything from the groceries we buy to our credit card interest. It also affects home prices and interest rates. The March 2022 Lake Havasu Market Report shows sale prices on the rise, inventory levels up slightly, and total sales falling from 12 months ago.
Lake Havasu Market Report for March 2022
March 2022 Home Sales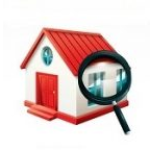 Our local MLS reported that a total of 267 properties for sale found themselves a buyer in March 2022. That marked a 16.3% decrease from the total sold in March 2021. However, sales rose 25.8% from February 2022's total of 198 properties sold. While active listings rose slightly from the same time last year (from 302 to 308), pending sales fell by 10%. New listings decreased by 6%. Looks like our seller's market will continue to hold on...at least for now.
March 2022 Sale Prices
March's Lake Havasu Market Report again showed prices on the rise. The $485,000 median sale price in March 2022 was not only the highest one recorded so far, but it was a 30.9% increase from just 12 months prior. This month-over-month increase may very well continue for the next several months.
March 2022 Inventory
After inventory levels tumbled downward for several months, they actually rose ever-so-slightly in March. In February of this year, reports showed inventory levels at their lowest since June 2021. In March, they rose to 1.3 months. The median days a Havasu home spent on the market before going under contract hit their lowest level since May of last year (just five days). Even so, this was just one day less than in March 2021. Keep in mind, though, that "low inventory" does not mean "no inventory". Sellers still want to sell their homes. Nevertheless, these next few months hit peak home-buying season in Lake Havasu. Competition gets even more fierce then. So, if you plan on buying a home this year, get your pre-approval started and begin your home search right now.
What Buyers Need to Know
Lake Havasu home prices are not the only thing continuing to go up. Interest rates look like they may go up quite a bit this year. In fact, the Federal Reserve just hinted at the possibility of raising its rates by 0.5% at their next meeting in May instead of the more modest 0.25% they have done in the past. And they expect to continue to raise rates at each meeting scheduled for this year. Wells Fargo currently shows its 30-year fixed-rate interest rate at 4.625%. For comparison, it reported a 3.875% rate at the beginning of March. To put things in perspective, home buyers who purchase a $485,000 Havasu home at this increased rate pay $213 more per month than those who bought at the lower rate just one month ago. If rates continue to rise (as it looks like they might), you end up paying more in interest. So, if you want to buy a home in 2022, talk to your lender today. Get the ball rolling on your pre-approval. Lock in your rate before it goes up again. Then, call me at (928) 208-5184 or send me an email so we can get started on the search for your next home.
FEATURED LAKE HAVASU PROPERTY FOR SALE
Visit any of my Lake Havasu real estate sites below for more information on the Havasu market:
Homes for Sale in Havasu
Havasu Area Homes
Just Call Liz
Originally posted on my Lake Havasu area real estate blog here: https://havasuareahomes.com/lake-havasu-market-report-for-march-2022/.