Spring has arrived and with the weather warming up, now is the time to start sprucing up your yard for curb appeal. Here are some tips for how to rid your yard of that wild, unattended winter look and replace it with a space that is sure to impress!
Send Winter Packing!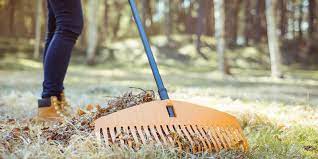 ​Pull out your rake and remove all the debris of winter. Leaves, pinecones, sticks etc. are not appealing and ridding your yard of all that mess will have it looking tidy in no time.
Declare War on the Weeds!
Weeding is no fun, but it's a necessary part of maintaining your lawn and garden. Taking the time to clear your yard of weeds will not only make it look nicer, it will also show that you take pride in all aspects of your home.
Time for a Trim!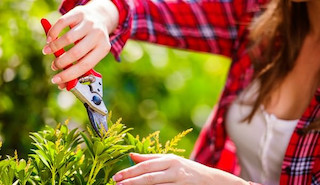 It is time to start cutting your grass regularly again. Healthy, even grass is attractive and gives the yard a pleasing appearance. Don't forget to trim the edges as well to complete the look.
Quench That Thirst!

It's important to keep your grass hydrated. It will become dry and a dull shade of green if it is not watered regularly. The same applies to your garden. Pay special attention to areas that are sheltered and do not get as much moisture when it rains.
Dress it Up!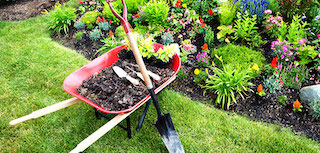 Planting seasonal plants and flowers will dress up your yard and enhance curb appeal. You can choose perennials that will come back every year or, for longer blooming plants, annuals that last for one season. Better yet, use a combination of both!
Prune Away!
Trim back any large shrubs, trees, or plants to frame your house in a way that is inviting. Pruning allows for new growth and deters pest and animal infestation. It also promotes healthy growth into a natural shape for the plant.
Mulch it Up!
Once you have planted and pruned, mowed, and edged, it's time to spread mulch around your garden beds. Mulch helps to keep moisture in your plants and makes the garden easier to maintain.  Make sure you choose a mulch that compliments your garden type and style.
Spend some time working on your yard now and not only will you save yourself from having to do it in the sweltering heat of summer, but you will be able to enjoy your outdoor spaces throughout the spring and summer season.
If you are in the market to buy or sell a home (or both), let me Sandra Nickel, and my Hat Team of Professionals assist you with all your real estate needs! Call us today at 334-834-1500 and check out https://www.homesforsaleinmontgomeryalabama.com for more information.
Photo Credits: costimates.com, realtylandscaping.com, hobbyfarms.com, landscapemulch.com