Moving into a new Lake Havasu home is an exciting time. You're probably daydreaming about decor, paint schemes, and new furniture. But before you get into the fun stuff, there are some basics you should cover before your actual move-in takes place.
Priority Tasks for Your Lake Havasu Home Move-In
Change the Locks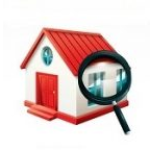 Even if you're promised that new locks have been installed in your Havasu home, you can never be too careful. It's worth the money to have the peace of mind that comes with knowing that no one else has the keys to your home. Changing the locks can be a DIY project or you can call in a locksmith for a little extra money.
Steam Clean the Carpets
It's good to get a fresh start with your floors before you start decorating. The previous owners may have had pets, young children, or just some plain old clumsiness. Take the time to thoroughly steam clean the carpets so that your floors are free of stains and allergens. It's pretty easy and affordable to rent a steam cleaner—your local grocery store may have them available.
Call an Exterminator
Prior to move-in, you probably haven't spent enough time in the house to get a view of any pests that may be lurking. Call an exterminator to take care of any mice, insects, and other critters that may be hiding in your Havasu home.
Clean Out the Kitchen
If the previous occupants wanted to skip on some of their cleaning duties when they moved out, the kitchen is where they probably cut corners. Wipe down the inside of cabinets, clean out the refrigerator, clean the oven, and clean in the nooks and crannies underneath the appliances.
Desert Storm Poker Run & Shootout is Here!
In February, I told you about tickets going on sale to participate in the 2022 Desert Storm Poker Run and Shootout. Well, those sold out long ago. But you can still cheer on the participants as well as join in on some of the fun activities happening around town this weekend. This year's event kicks off with a party on Main Street tomorrow (April 21st). The Poker Run takes place on Friday, with a boat parade through the channel just before it. Saturday's reserved for the high-speed shootout. It costs nothing to watch everything unfold out on the water. So, take the family and your friends out to London Bridge Resort for a day of fun in the sun!
FEATURED LAKE HAVASU PROPERTY FOR SALE
Visit any of my Lake Havasu real estate sites below for more information on the Havasu market:
Homes for Sale in Havasu
Havasu Area Homes
Just Call Liz
Originally posted on my Lake Havasu area real estate blog here: https://havasuareahomes.com/priority-tasks-for-your-home-move-in/.