Contrary to popular opinion, Cinco de Mayo is not the celebration of Mexican independence. Instead, it celebrates the anniversary of Mexico's victory over France at the Battle of Puebla. This year, Cinco de Mayo falls on a Thursday. But you can celebrate it here on Saturday (the siete de Mayo) at the Lake Havasu Latin Palooza 2022 in Lake Havasu State Park.
What: Lake Havasu Latin Palooza 2022
Where: LHC State Park North Beach
When: Saturday, May 7th, 1 pm to 6:30 pm
Admission: $20 to $105
Contact: SO AZ Productions via email
Lake Havasu Latin Palooza 2022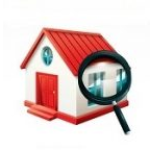 For the very first time, Latin Palooza hits our Havasu shores. Latin comics Julio Gonzalez, Johnny Sanchez, and Jerry Garcia headline the afternoon's entertainment. Latin musicians keep things lively for the crowd in between comic sets. Come see the artistry of low rider trucks on display. And, of course, enjoy plenty of tacos and tequila!
All guests must be at least 21 years old with a valid ID to attend. Not to be confused with Windsor Beach, North Beach lies to the north of Windsor Beach. It sits between the launch ramp and Wet Monkey Rentals in Lake Havasu State Park. Simply enter via the park's main entrance, let them know that you are going to Latin Palooza, and avoid paying park entrance fees.
Ticket Info
General Admission tickets cost $20 per person. If you want general admission tickets with lake access, it costs $25 per person. (BTW, this allows you to spend the morning playing on the lake before enjoying a great afternoon at Latin Palooza. Plus, no parking lot frustration to deal with. Bonus!) Thinking of bringing guests with you? Reserve a table for six for $70 per seat. But for the VIP treatment, it costs $105 per person. This gets you a seat at the table right in front of the stage as well as a meet-and-greet with the performers. To purchase tickets now, visit the Latin Palooza website here.
FEATURED LAKE HAVASU PROPERTY FOR SALE
Visit any of my Lake Havasu real estate sites below for more information on the Havasu market:
Homes for Sale in Havasu
Havasu Area Homes
Just Call Liz
Originally posted on my Lake Havasu real estate blog here: https://havasuareahomes.com/lake-havasu-latin-palooza-2022/.