Inflation and rising home prices hit home buyers' pockets hard, according to the Lake Havasu Market Report for April 2022. Low inventory levels do not help either. As the threat of a possible recession looms, interest rates are on the rise. Even so, this should not stop you from buying a new Havasu home if you really want to. Just make sure that you start the loan process now to lock in your rate before they start to climb again.
Lake Havasu Market Report for April 2022
April 2022 Home Sales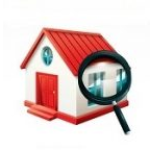 Our local Lake Havasu MLS reported a total of 229 properties sold in April 2022. That was 14.2% lower than the 267 sold in April 2021, which was also the exact same number sold in March 2022. Active listings rose by 6.5% from April 2021 (from 341 to 363). Pending sales dropped 7.2% in the same time period (from 263 in April 2021 to 244 in April 2022). New listings fell off slightly (from 309 last year to 300 last month).
April 2022 Sale Prices
For the sixth month in a row, the median sale price went up. It reached its highest point ever last month, coming in at $496,000. That's 28.83% higher than just 12 months prior and 2.3% higher than March 2022's median price of $485,000. At this rate, we may very well reach a median of $500,000+ in the next month or two.
April 2022 Inventory
The absorption rate is the amount of time it would take for the current inventory to sell out completely using the current sales stats. For April 2022, that means an absorption rate of 1.56 months. That is slightly higher than the 1.4 months of available inventory reported in April 2021. It is also higher than the 1.3 months available reported in March 2022. The six median days on market shown for last month tied with June and July of 2021 for the third lowest days on market since April 2021. Also, for the record, April 2021's four days on market was the lowest for the past year.
What Buyers Need to Know
Prices keep rising. Inventory rose slightly as well. But the biggest obstacle for Havasu homeowners may be the rising interest rates. On Wednesday, the Federal Reserve announced a 0.5% increase to their prime rate. This puts it between 0.75% and 1.0%. They also suggested that some of the Fed officials want to see their rate go up as high as 2.5% by the end of 2022. All of this is an attempt to cool off our economy's inflation. While the Fed's rate does not directly affect mortgage rates, it does affect buyer's spending power by raising interest rates on things like credit cards, car loans, and other short-term loans. Inflation hits gas prices, grocery prices, and other expenses as well. This may shrink a home buyer's budget for a new Havasu property. As of the writing of this post, Wells Fargo showed the interest rate for a 30-year fixed-rate loan at 5.125%. That means rates rose by 0.5% in just the last month alone. We expect to see rates continue to rise over the next several months as well. So, if you really want to buy a new home, you need to talk to your lender and start the mortgage loan process as soon as possible. Then, call me at (928) 208-5184 or send me an email so we can start looking for your next Havasu home.
FEATURED LAKE HAVASU PROPERTY FOR SALE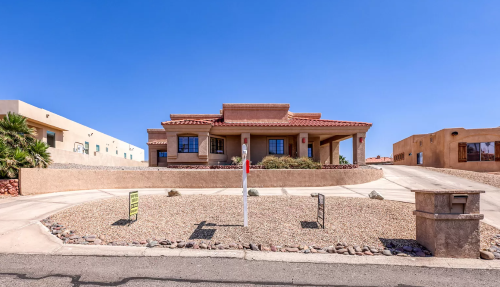 Visit any of my Lake Havasu real estate sites below for more information on the Havasu market:
Homes for Sale in Havasu
Havasu Area Homes
Just Call Liz
Originally posted on my Lake Havasu area real estate blog here: https://havasuareahomes.com/lake-havasu-market-report-for-april-2022/.