If you bought a home, sold a home, or simply like to look at what's out there in general, you probably looked at/heard of the real estate website Zillow at some point. (I highly suggest following Zillow Gone Wild on Instagram, Facebook, or Twitter for some outrageous properties for sale all over the country.) They recently released their April 2022 Home Value and Sales Forecast. In it, Zillow talks about some interesting trends they found throughout the United States. Find out what they were and how they relate to our local real estate market here in Lake Havasu.
Real Estate Market Trends for Spring 2022
Inventory Levels Went Up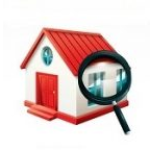 Zillow found that inventory levels across the United States saw an increase. As you know, Lake Havasu reported its highest inventory levels this year in April. However, at 1.56 months of availability, it still strongly favors the seller. Also, rising interest rates and home prices mean that buyers need to look over their budget and contact a lender right away to lock down a rate. Let's face it. If you need to finance a home purchase today, your interest rate will be above 5%. The days of 3% and 4% are gone...for now. Even so, this is still less than the 6+% home buyers paid in 2008. And back in back in 1990, buyers paid over 10% on their home loans. You may find that your dollar does not quite stretch as far as it did last year. But you may still be able to fit a new mortgage into your household budget. Obtaining a pre-approval from your lender helps you focus on what you can afford and qualify for as opposed to looking at properties that may be out of your reach. That saves you both time and heartache.
Home Value Increases Slowed Down
Yes, the values of homes in the US continued to rise...just like those in the Lake Havasu real estate market. However, the increases slowed down a bit. While Havasu's April 2022 home prices rose by 28.83% from April 2021, they only rose 0.2% from March 2022. For sellers waiting for home prices to "peak" before selling, Zillow expects year-over-year appreciation to slow down significantly within the next few months. For Havasu sellers, right now is peak time for buyers to look for properties. Therefore, right now is the perfect time to put your home on the market.
Rents Have Gone Way Up
All over the country, rents rose dramatically. In fact, they went up at an even higher rate than home sale prices in many places. When you factor in the tax breaks you receive as a homeowner, renting makes even less sense. Purchasing a property for sale on the Havasu real estate market, on the other hand, makes more sense. And the sooner you start the process, the better for your pocketbook.
I highly recommend that you contact a lender today. Get started on the pre-approval process right now. That helps you determine a budget which, in turn, assists you in narrowing down your home search. On the flip side, if you want to cash in the equity on your property by selling it, I can help you there, too. Contact me when you are ready to hit the local real estate market. I'm always happy to help guide you along your real estate journey.
FEATURED LAKE HAVASU PROPERTY FOR SALE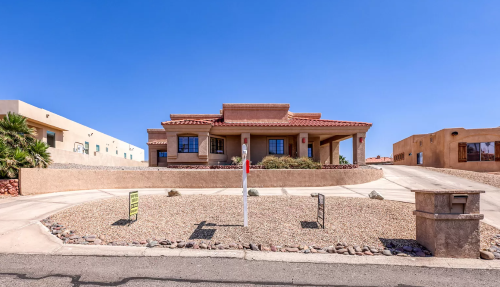 Visit any of my Lake Havasu real estate sites below for more information on the Havasu market:
Homes for Sale in Havasu
Havasu Area Homes
Just Call Liz
Originally posted on my Lake Havasu area real estate blog here: https://havasuareahomes.com/real-estate-market-trends-for-spring-2022/.