Ok, here's the $64,000 question. How much is enough when it comes to updating/fixing your home to place it on the active market? 
Some folks go all in without regard for return on investment. Others do the bare minimum (lipstick on a pig). 
The best thing to do is ask your trusted professional Realtor®. They will know what to advise you. Painting can be inexpensive but use neutral colors. Doing a complete kitchen update could be expensive and not bring you the increased value you were looking for. 
Thus, the answer to the question is...it differs for every property. That's why you need to engage a professional Realtor® to guide you through the process so you maximize your return. I hope you enjoy the article below.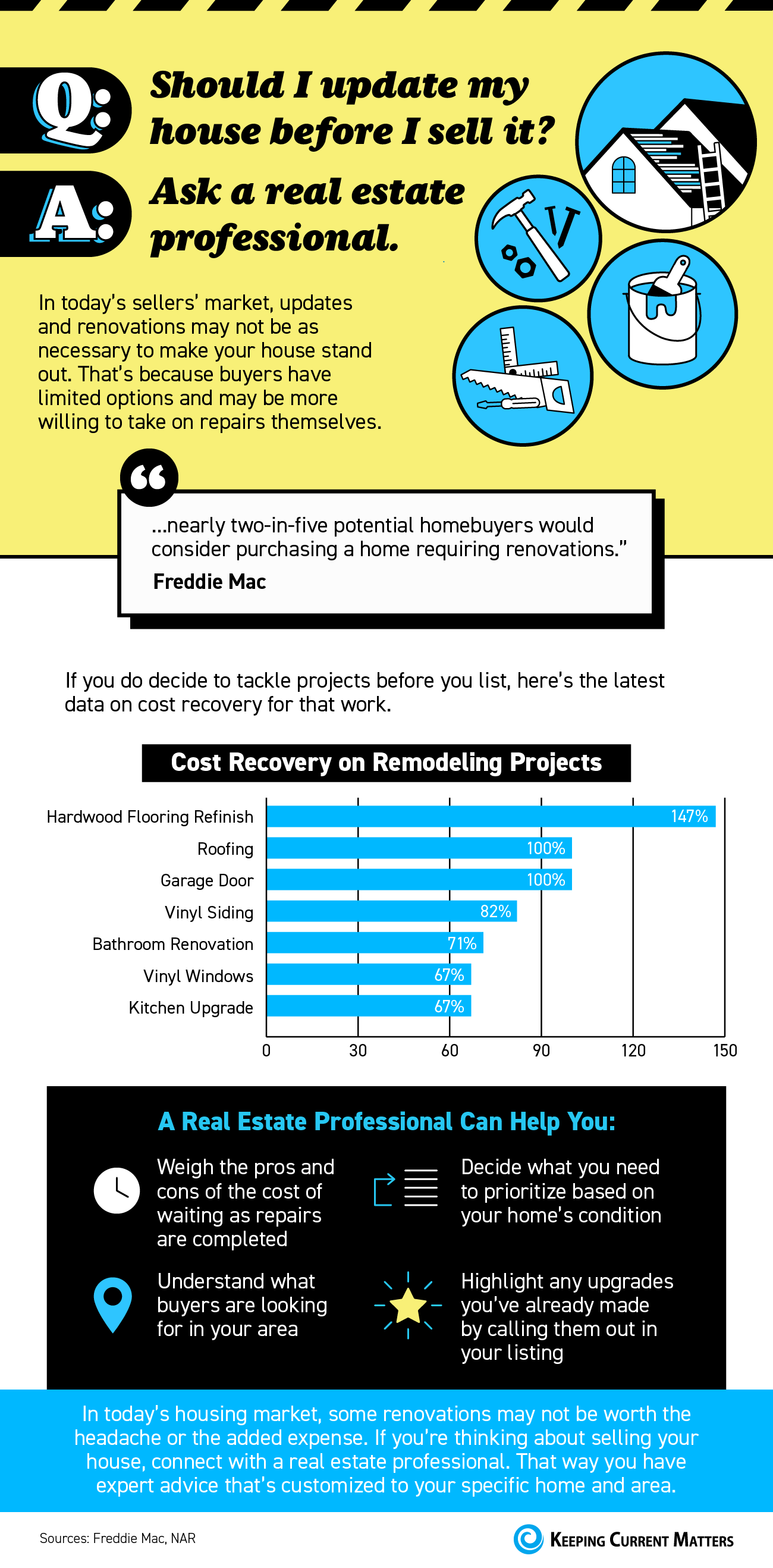 Some Highlights
If you're deciding whether you should make updates before you sell your house, lean on your trusted real estate advisor to be your guide.
In today's sellers' market, buyers have limited options and may be more willing to take on repairs themselves.
If you're thinking about selling your house, connect with a real estate professional so you have expert advice that's customized to your home and local area.