I had a revelation a couple of weeks ago, and it explained a lot to me. I'm sure all of you brainiacs have thought about this before, and I have to a point, but I finally realized that real estate buyers do not have a clue how a real estate agent gets paid. I have been a pretty steady listing agent for a number of years now. So, this idea wasn't an issue for me. This year I've had buyers come out of the woodwork and most of them have been recommended to me by friends. That puts a little more of an onus on me to take care of them.
I've been working with multiple buyers simultaneously in the worst buyers market in a long time. All of the buyers I'm working with are first-time buyers with little cash, if any, and moderate pre-qualification numbers combined with less than desirable loan types compared to the cash offers that are flooding our market. Some of them need closing costs assistance, or what I like to call a pathway to renting forever in this market. Over eight weeks, I've been out with multiple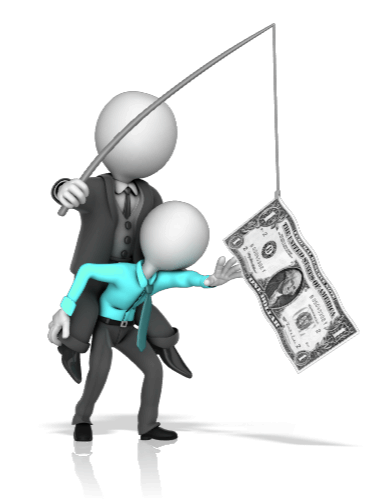 ​​​​​​​ buyers almost nightly and weekends making many excellent offers that in a normal market would be snatched up instantly, but in this market they have little to no chance of winning a bidding war. The buyers are getting frustrated, but it hasn't slowed them down from seeing every new house that hits the market in their price range. 
On a recent weekend, I explained to multiple buyer couples that I was going to be out of town for four days, and if the perfect house came up, an agent on my staff would be available to assist them. In each case, they looked like I had just abandoned them. I also explained to them that I could not continue the pace we had been on because my client base had expanded to 9, and soon to be 11 with additional listings in the works. I explained that I would be there as often as time allowed, but I couldn't do the nightly showing events. I had other clients who were also in need of attention. I went on my trip, and was inundated with texts and phone calls from the agent in the company who was taking up the slack for me. Unfortunately, still no contracts accepted. 
When I met up with one set of buyers, they were right there asking to see more homes. After one evening event, I asked the buyers if they knew how buyer's agents get paid. They admitted they were clueless. I explained the whole commission thing and that paychecks are generally cut after a buyer buys, closes and gets the keys. I then asked them how many weeks we had been together, and I followed that up by asking how many houses we had looked at. They threw out a few numbers and then I asked them, "And how much have I been paid since we started?" They realized the one showing per night multiple nights a week over eight weeks equaled zero income. Then I asked them, how long could you go without pay? They had their own ah-ha experience. They realized they could go about a week, and we were eight weeks deep in our search.
That gave me the opening to explain that's why Realtors have a pipeline of clients and each one needs something. Ironically, they made an offer that night and it was accepted. That's one out of a long line of clients. This event really convinced me that I need to explain to buyers how Realtors are paid immediately upon meeting and starting a relationship. The couple I've been talking about realized how often they waisted my time. I would caution them on houses that were not worthy of a contract, but they still wanted to see them and of course nothing happened. Let me encourage you to not be like I've been and have that conversation right up front. Being a listing agent for the past few years has spoiled me, but that is changing right now.