Posts Just For You- This Week at ActiveRain-May 15 to May 21, 2022
Every day there is something to learn here at ActiveRain.  With this series, I try to highlight posts that gave me that lightbulb moment. It could be something techie, something about Real Estate or the other professions that I never knew, about a place, or about a person. Or, it could be a post that made me sit up and take notice!
May 15: Margaret Rome Start Worrying, Details to Follow
Besides understanding what your clients need from you, it's equally important to understand how they want to you to communicate with them.
May 16: Mark Don McInnes Sandpoint Realty 'Monday Motivation' May 16, 2022
What an excellent quote Mark shares with us. His story illustrates the quote well.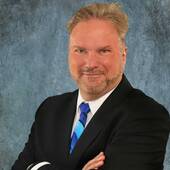 May 17:  Rocky Dickerson     It's All in How You…
I love this post by Rocky. How wonderful it would be if we could all count to 10 and learn to "C" instead of quickly reacting.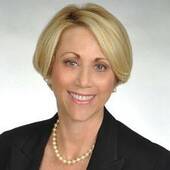 Elyse Berman It's a Tough Market for Buyers
Well done post by Elyse and worth the read.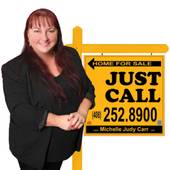 MichelleMarie Carr Crowe Where Were You When Mount Saint Helen's Blew?
I remember the event but don't remember how old I was or where I was. What about you?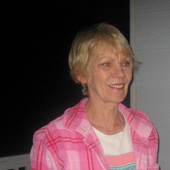 Marte Cliff Acronyms and jargon can kill your message
While working on your marketing media, you'll want to keep Marte's post in mind.
Joseph Domino Getting to Know You- A Real Challenge
I'm a big fan of Joseph's posts and was thrilled to get to know more about him. Be sure to read to the end because you might be surprised like I was!
May 18: Alan May There was one more passenger when they landed...
Interesting situation to ponder. Also makes for some good cocktail conversation. What do you think?
Thanks to Carol Williams for this weekly list which I copied from her post!
May 24th - HUD Manufactured Housing Is On The Rise. But Buyer Beware!
John DL Arendsen (and his wife Janis)
John DL Arendsen (and his wife Janis)
* * * * *
Here is the ongoing link to each Zoom meeting
11:00 a.m. Pacific (Remember Arizona is same as Pacific time now)
12:00 p.m. Mountain
  1:00 p.m. Central
  2:00 p.m. Eastern
Please don't forget to check out these very informative posts as well:
Carol Williams Second Chance Saturday-Carol highlights posts that are often suggested by the other members here. 
Debb Janes and Bernie Stea YouTube Thursdays- If you want to learn more about how to do videos for your business, this is the post to follow.
Liz and Bill Spear and the weekly Ask An Ambassador posts!
Hannah Williams shares her savvy shopping finds with us weekly in her Philadelphia Steals and Deals Just Like That by HelpfulHannah. 
Thank you for letting me do what I love to do...learn something new every day.