After years of record-breaking price appreciation in the country, we've been seeing a very different scenario play out in the last few months.
In order to truly understand why this is happening, this quote from Dave Ramsey explains it all:
"The root issue of what drives house prices almost always is supply and demand."
And when you take a look at the graph below, you'll see why we have seen such a large slowdown in home price appreciation in the last few months.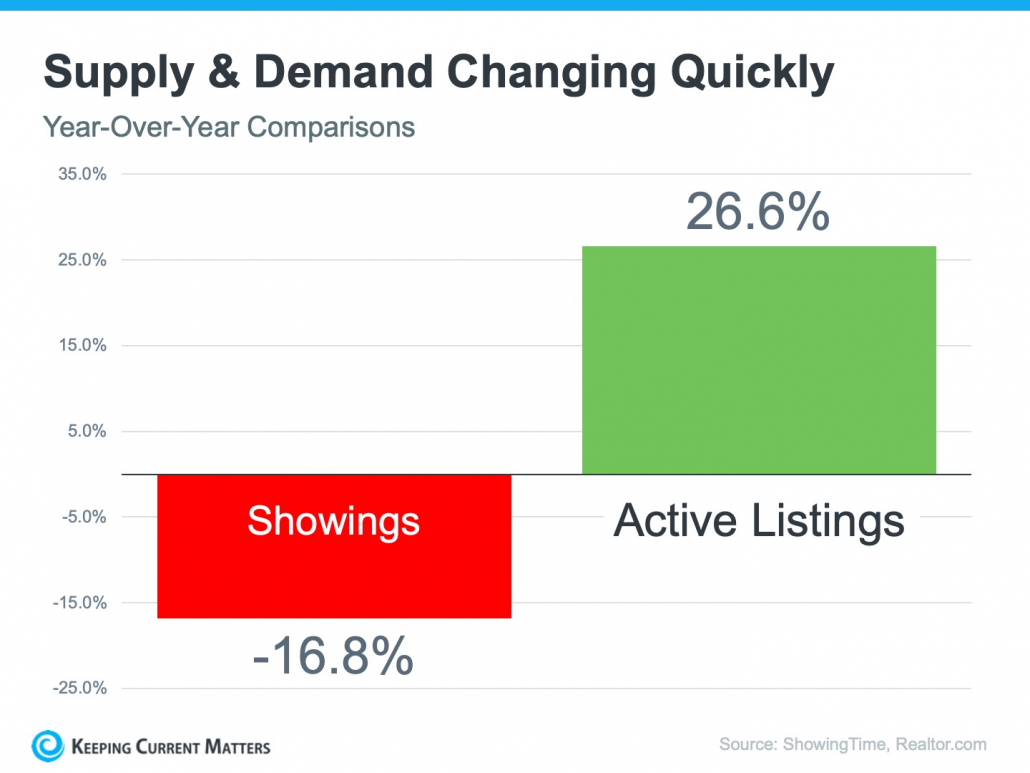 The best way we can explain this to consumers is that we're at an inflection point.
The swift rise in mortgage rates and lingering inflation has changed the playing field in the housing market. So, as the pace of sales slows, the more active listings there are.
But that doesn't mean we're going to see national depreciation in home values.
Overall, experts are projecting continued price appreciation in most markets, averaging about 1.8% in 2023. However, there are some overheated areas where experts are projecting slight depreciation, but certainly not enough to call it a crash.
The best thing you can do right now is to look at national data, look at your local market data, and combine it all to form what's really going to make you stand out from other agents: a relevant market opinion.
Remember, headlines do more to terrify than clarify. So, it's always important to make sure that you're not only staying on top of the latest housing insights from the most trusted and credible sources but that you're also able to understand them so you can tell your clients the whole story of what's happening. 
.Bottom Line "There Is A Realtor For That"
If you're ready to buy or sell a home Charles Stallions with over 27 years of experience will give you expert advice on your specific situation.
Buying Or Selling while living on the Gulf Coast Sign up for our Monthly Newsletter
We are Ambassadors for all things Pensacola, Pace, or Gulf Breeze, Florida whether a first-time guest or a frequent visitor when you need to know something, an excellent place to eat, who's hiring, or just a real estate question do as the locals do call or text Charles Stallions at 850-476-4494 or email
charles@charlesstallions.com
 It's "Who We "R"!