"London Bridge is falling down, falling down, falling down. London Bridge is falling down. My fair lady." You probably remember singing this as a kid. But did you know the reason behind this child's nursery rhyme? Or how it connects to our fair city here in America? I thought it might be fun to talk about how Lake Havasu got its start courtesy of one man with a big vision...and an English bridge in the middle of the Arizona desert.
How Lake Havasu Got Its Start
A Man With a Plan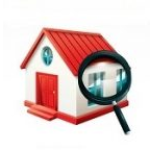 In 1964, multi-millionaire businessman Robert P McCulloch went looking for a place to test the boat engines his company manufactured. An innovator, inventor, and all-around dreamer, McCulloch (RP to his friends and family) sought a location just across the border from his Palm Springs home. While flying over the desert, he saw a thin ribbon of water that led him to Lake Havasu. When they built the Parker Dam in the 1930s, it created what became known as Lake Havasu. In turn, this connected to the Colorado River and gave McCulloch plenty of room to test his engines. So, he offered to buy up as much land as was available for a whole $76 an acre. Quickly, he realized that this small investment could become something much grander.
We've Got a Bridge to Sell Ya
In 1965, the City of London's Common Council needed to come up with a solution to the sinking of their centuries-old London Bridge. PR man Ivan Luckin suggested selling the bridge for one million pounds (approximately $3 million US at the time) instead of just destroying it. Fortunately for us, McCulloch and his partner CV Wood saw an advertisement on the telly while on business in London (according to RP's grandson). That lit the bulb in RP's mind. Why not buy the bridge and transport it over to Lake Havasu? What a fantastic way to sell the area to new residents?!
In April 1968, RP won the bid. During the three years between the original advertisement and the final sale, the English government had already begun to dismantle the old bridge. So, by September 1968, each numbered brick began its long journey to Lake Havasu. Thus, a legend is born.
A Bridge to Nowhere?
Next up, RP needed to figure out a way to recreate the bridge back here on American soil...quite literally. At the time, the Bridgewater Channel did not exist. In fact, no channel existed at all for the bridge to stand over. When they requested permits to build the bridge over dry land, they only received rejection after rejection. After calling in favors and pulling a few strings, CV Wood found himself presenting his case in front of President Johnson. After an initial "no" from the president, Wood turned on his Texas charm and convinced the president to change his mind.
Out of the Sand
To faithfully recreate the London Bridge in Lake Havasu, they first laid down the arches on top of the sand. Then, they painstakingly rebuilt each section of the bridge, clearing sand away as they went. Finally, once the bridge was completed, they dug the channel out underneath and brought the water through. On October 10th, 1971, the London Bridge officially opened for business in Lake Havasu to great fanfare. It beat the construction of the new London Bridge in England by two years, by the way.
A Taste of Disney in the Desert
If you ever thought that the Old English Village reminded you a little bit of the happiest place on earth, there is a reason for that. CV Wood actually helped design the original Disneyland. He also designed the Old English Village. So, we actually have a little bit of Disney right here in Lake Havasu. For a more in-depth and fun look at the man behind the legend, I highly suggest reading "The Bridge That Crossed an Ocean" by BBC News' Lauren Potts. RP was a fascinating man who lead an extraordinary life. It's well worth taking the time to read it.
FEATURED LAKE HAVASU PROPERTY FOR SALE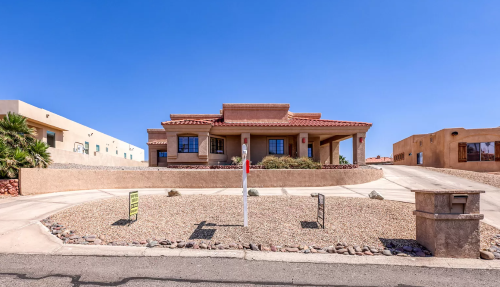 Visit any of my Lake Havasu real estate sites below for more information on the Havasu market:
Homes for Sale in Havasu
Havasu Area Homes
Just Call Liz
Originally posted on my Lake Havasu area real estate blog here: https://havasuareahomes.com/how-lake-havasu-got-its-start/.