Inflation and the likelihood of a recession hitting us soon has many people concerned. Even with inventory slightly higher and sale prices cooling off slightly, higher prices at the pump and in the stores hit everyone's pocketbooks. In turn, this affected how much home buyers had to work with. The Lake Havasu Market Report for May 2022 reflected this with lower total sales.
Lake Havasu Market Report for May 2022
May 2022 Home Sales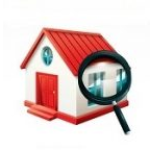 According to our local MLS, a total of 202 Lake Havasu properties were sold in May 2022. That marks an 18.9% drop from the 249 sold in May 2021. It also continued the downward month-to-month trend that started in March of this year. Active listings rose from 344 last May to 408 last month. Pending listings dropped by 28.2% (from 248 to 178). New listings experienced a 12.3% increase (from 284 to 319).
May 2022 Sale Prices
For the first time since November 2021, the month-over-month median sale price actually decreased. Still, the $479,950 median sale price rose 17.06% from May 2021's median of $410,000. Usually, we see a dip throughout the summer. Prices start to pick up again right after the kids go back to school. So, we may still see a $500,000 median before the end of the year.
May 2022 Inventory
Low inventory continues to factor into the higher sale prices. Year-over-year inventory actually went up (1.76 months available in May 2022 compared to 1.38 months in May 2021). Even so, this keeps our seller's market strong. The average number of days a property spent on the market remains extremely low at one week. That means the average Havasu property sits on the market for just seven days before going under contract. For buyers, this means that you really need to contact your lender right away to put your funding in order. That way, you can put an offer in as soon as you find the property you wish to purchase.
What Buyers Need to Know
The days of 3% interest rates may very well be in our rearview mirror. However, this should not keep you from buying a Lake Havasu home if you can afford it. Ownership remains a much more logical choice than renting. According to Freddie Mac, a 30-year fixed-rate mortgage averages about 5.1% as of May 26th, 2022. That is 0.2% lower than the 5.3% average reported just two weeks prior.
The Federal Reserve released the minutes from their May 2022 meeting. These showed a high likelihood that the 0.5% increase in the benchmark lending rate may happen a few more times by the end of the year. So, if you do plan on buying a home this year, lock in your rate as soon as possible. Also, you may need to adjust your spending budget downward to accommodate a higher monthly mortgage. Whether you are looking for a Havasu home to purchase, want to put your property on the market, or wish to do both, feel free to call me at (928) 208-5184 or send me an email. I'd love to help you out.
FEATURED LAKE HAVASU PROPERTY FOR SALE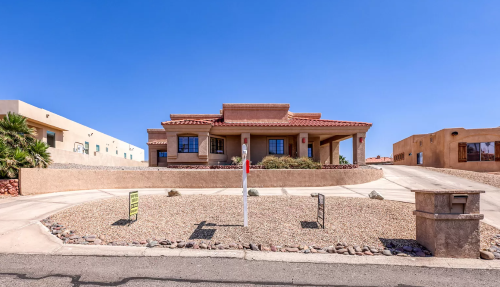 Visit any of my Lake Havasu real estate sites below for more information on the Havasu market:
Homes for Sale in Havasu
Havasu Area Homes
Just Call Liz
Originally posted on my Lake Havasu area real estate blog here: https://havasuareahomes.com/lake-havasu-market-report-for-may-2022/.