Our everyday lives can be stressful enough. But when you add buying a home to the mix, our stress levels soar even higher. Before you start looking for a Havasu home, I highly recommend that you talk to your lender to at least begin the pre-approval process. Why? This takes a little while and it allows you to jump in with an offer when you find a home you like. Next to a low credit score, the most common reason a mortgage loan is denied is due to the buyer's debt-to-income ratio. What is this and how does it affect your chances for loan approval?
How Debt-to-Income Affects Your Chances for Mortgage Approval
What is Debt-to-Income?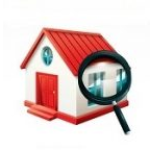 Your debt-to-income (DTI) ratio is the total debt you pay out each month compared to the total gross monthly income you receive. Your debt includes payments for your credit card(s), vehicle(s), student loan(s), any personal loans, child support, and mortgage. Lenders like to see this ratio at no more than 36%. However, there may be some wiggle room...but not much. For a better idea of what this means, let's say you bring home $90,000 per year before taxes. That breaks down to $7500 per month. Your monthly expenses cannot exceed $2700 per month to stay within that 36% DTI.
What Can You Do if Your DTI is Too High?
First, reduce your monthly debt. Refinance your car. Pay off/down credit card and/or personal loan debt. Start with the debt that charges the most interest first. Then, if possible, find ways to increase your income. The extra income pulls double duty. You earn more per month which allows you to pay down your debt faster. This also helps increase your credit score (the #1 reason a lender denies a buyer their loan). In turn, a higher credit score with a lower DTI provides you with better terms for your loan. It is a win-win all the way around.
FEATURED LAKE HAVASU PROPERTY FOR SALE
Visit any of my Lake Havasu real estate sites below for more information on the Havasu market:
Homes for Sale in Havasu
Havasu Area Homes
Just Call Liz
Originally posted on my Lake Havasu area real estate blog here: https://havasuareahomes.com/how-debt-to-income-affects-your-chances-for-mortgage-approval/.