The sky is falling, the sky is falling. If your friend loses his job it is called a recession if you lose yours 

it is a depression. Throughout history,

one could find the bad and good going on simultaneously in your city, state or the country do not let your heart be troubled. Owning a home beats all other ways against a recession or depression. READ ON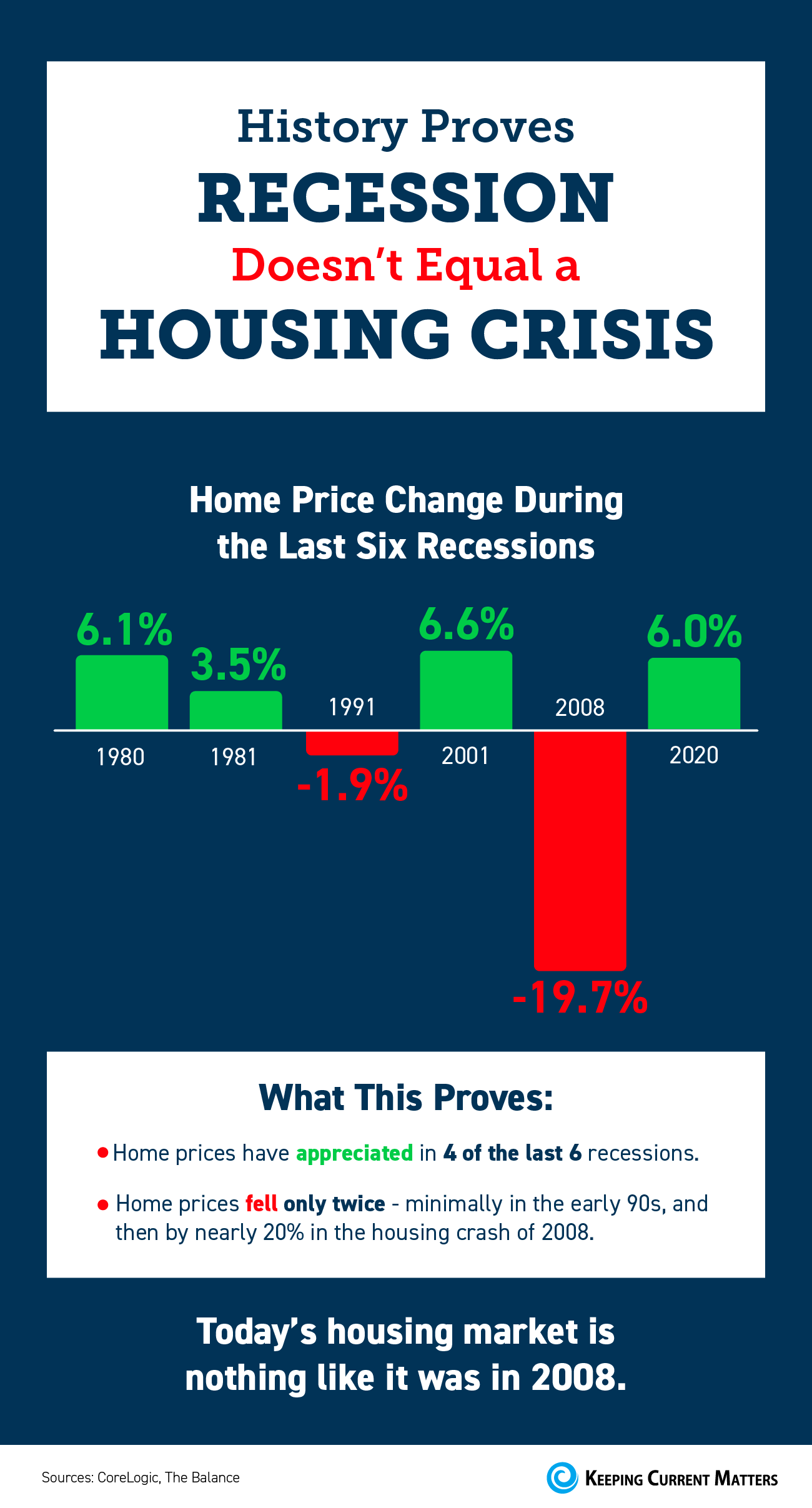 Some Highlights
It's important to understand history proves an economic slowdown does not equal a housing crisis.
In 4 of the last 6 recessions, home prices actually appreciated. Home prices only fell twice – minimally in the early 90s and then by nearly 20% during the housing crash in 2008.
If you have questions, connect with a real estate professional to discuss why today's housing market is nothing like 2008.
Bottom Line "There Is A Realtor For That"
If you're ready to buy or sell a home Charles Stallions with over 27 years of experience will give you expert advice on your specific situation.
Buying Or Selling while living on the Gulf Coast Sign up for our Monthly Newsletter
We are Ambassadors for all things Pensacola, Pace, or Gulf Breeze, Florida whether a first-time guest or a frequent visitor when you need to know something, an excellent place to
eat, who's hiring or just a real estate question do as the locals do call or text Charles Stallions at 850-476-4494 or email 
charles@charlesstallions.com
 It's "Who We "R"!