Posts Just For You- This Week at ActiveRain June 5 to June 11, 2022
Every day there is something to learn here at ActiveRain.  With this series, I try to highlight posts that gave me that lightbulb moment. It could be something techie, something about Real Estate or the other professions that I never knew, about a place, or about a person. Or, it could be a post that made me sit up and take notice!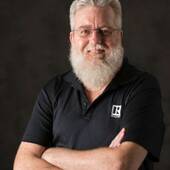 June 5:  Jim Paulson     "Travel is fatal to prejudice, bigotry, and narrow-mindedness"
What an interesting post from Jim. Understanding how we are alike and celebrating our differences…we need more of that. 
June 8: Nick Vandekar Ole Glory Coast to Coast-An ActiveRain Contest
I love Nick's perspective of our flag flying from someone who was not born here. I appreciate what he wrote...Thank you, Nick.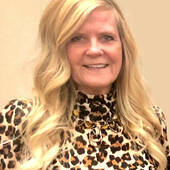 Wanda Kubat-Nerdin Nerdin Gardens: Honey-Bees Do Not Float
What a cute post. And...after I read it, I had to check our birdbath to make sure that I didn't drown any bees.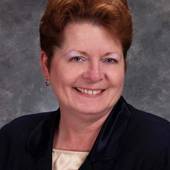 June 10: Leanne Smith Freya's Day-One Small act of Kindness
I don't think it can be said enough...each of us can make a difference.
June 11: Carla Freund World'd Largest 'Flying Flag' Coast to Coast-Flag Day June 14, 2022
So much information in Carla's post. You have to watch the video!!!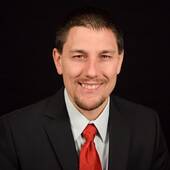 Jason Regan What You Focus On Expands
This is a reminder of how important it is to remember that we are the ones who control where we're going.
Thanks to Carol Williams for this weekly list which I copied from her post!
June 14th - Group Q&A Session (Moderator Debe Maxwell, CRS)
1) Recession, Bubble, or Correction? Why do you think so?
2) How is inflation affecting your business and how are you dealing with it?

June 21st -  NAR Educational Opportunities
Jim Paulson 

June 28th - Why I live in Utah & Wisconsin (Eileen Burns, Moderator)
With Wanda Kubat-Nerdin - Wanda Can! & Bob Crane 

July 5th - Not yet revealed (It's a surprise)
Margaret Rome Baltimore 410-530-2400  and a Mystery Guest


Here is the ongoing link to each Zoom meeting
11:00 a.m. Pacific (Remember Arizona is same as Pacific time now)
12:00 p.m. Mountain
  1:00 p.m. Central
  2:00 p.m. Eastern
Please don't forget to check out these very informative posts as well:
Carol Williams Second Chance Saturday-Carol highlights posts that are often suggested by the other members here. 
Debb Janes and Bernie Stea YouTube Thursdays- If you want to learn more about how to do videos for your business, this is the post to follow.
Liz and Bill Spear and the weekly Ask An Ambassador posts!
Hannah Williams shares her savvy shopping finds with us weekly in her Philadelphia Steals and Deals Just Like That by HelpfulHannah. 
Thank you for letting me do what I love to do...learn something new every day.