When purchasing a Lake Havasu home, many buyers opt for a home inspection during escrow. I recommend this even for a new build due to the fact that you never know what may lurk just out of sight. However, a pre-inspection may also benefit a seller. On the flip side, doing so also includes a few drawbacks for the seller as well. So, should you get a home seller pre-inspection performed before you list your property or not? Weigh the pros and cons below before making your decision.
Home Seller Pre-Inspection
Pros of a Pre-Inspection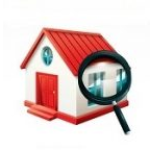 The positive aspects of a home seller pre-inspection include the fact that it eliminates the element of surprise. Birthday parties? Retirement parties? Baby showers? Surprises work well for those. For a home sale? Not so much. By finding issues before you list your Havasu home, it provides you the opportunity to fix these issues so that the buyer never sees them. Plus, it allows you time to shop around for the best prices to do so. When it comes to larger problems that may not be within your budget to fix, be upfront about the issues and lower your list price appropriately to compensate.
Cons of a Pre-Inspection
While a home seller pre-inspection does offer some perks, it also comes with a few cons. For example, you must pay for it out of your own pocket. According to HomeBlue.com, an inspection of a 2000 square foot Lake Havasu home costs approximately $240 to $340. However, keep in mind that just because you procure an inspection before you list, you are by no means in the clear. A home buyer may still hire their own inspector. And their inspector may uncover an issue that your inspector did not find. Plus, if you do find issues in your pre-inspection, you may legally need to disclose them to a buyer. But, like I said before, lowering your list price could lessen a problem's impact on a buyer's decision to make your home their own.
FEATURED LAKE HAVASU PROPERTY FOR SALE
Visit any of my Lake Havasu real estate sites below for more information on the Havasu market: Homes for Sale in Havasu Havasu Area Homes Just Call Liz
Originally posted on my Lake Havasu area real estate blog here; https://havasuareahomes.com/home-seller-pre-inspection-yay-or-nay/.