Juneteenth is a real event, and the word is not a typo. Known as Emancipation Day or Freedom Day, Juneteenth is the oldest nationally celebrated commemoration of the end of slavery in the United States.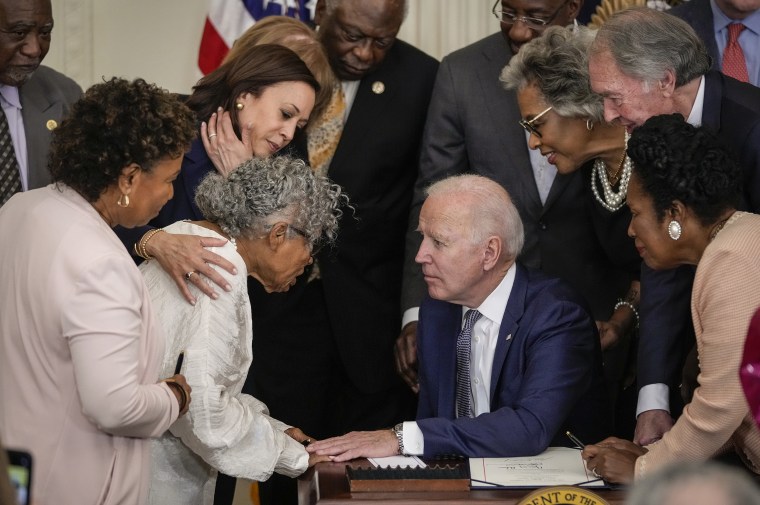 President Joe Biden made it an official federal holiday on June 17, 2021, as seen in this post-signing photo with Opal Lee, considered the "Grandmother of Juneteenth" for her efforts to bring it about. It is known as the Juneteenth National Independence Day Act. The event is currently recognized in 50 of the 50 states (South Dakota was the last one to join in). 
Officially, Juneteenth commemorates June 19, 1865, when slaves in Galveston, Texas, first (or finally) learned the American Civil War was over and they were now literally free people.  This announcement occurred two and a half years after President Lincoln's Emancipation Proclamation, which became official on January 1, 1863. 
Due to the large number of avid confederate supporters in Texas, the reading of the U.S. Army's General Order Number 3 announcing the end of both the U.S. Civil War and practice of slavery, was accompanied by nearly 2,000 federal troops to ensure compliance and prevent riots. (Sound familiar?)
Not surprisingly, the first Juneteenth was greeted with hallelujahs, celebratory dances and feasts of thanksgiving. Wouldn't it be a beautiful sight of solidarity to see all people celebrating Juneteenth with signs on yards and in businesses and public gatherings of people of all colors?
Throughout the United States, from Texas to California, Juneteenth is celebrated with parades, community service awards, flag raisings and other culturally relevant events.
In Austin, Mexia, and Houston, Texas, Juneteenth is celebrated on parcels of land that were purchased by former slaves specifically to use on the event. In Texas and some other states, it is a legal holiday. California now observes Juneteenth as a holiday. Santa Clara County is the first California County to officially celebrate Juneteenth as a government holiday.
Besides picnics, parades and parties, one Texas tradition to celebrate Juneteenth is by drinking Big Red soda. Big Red Soda is a unique concoction comprised of cream soda, orange and lemon oils, and vanilla-and can be made either with or without sugar and/or caffeine, according to one's preference.
In San Jose, Calif., a Bay Area Juneteenth Celebration is coordinated by the African American Community Service Agency annually.
More than half of all states in America acknowledge or officially celebrate Juneteenth and there is a movement to make the event a national holiday. After tragic events including the public execution by George Floyd by police officer Derek Chauvin and colleagues, Juneteenth is more poignant than ever.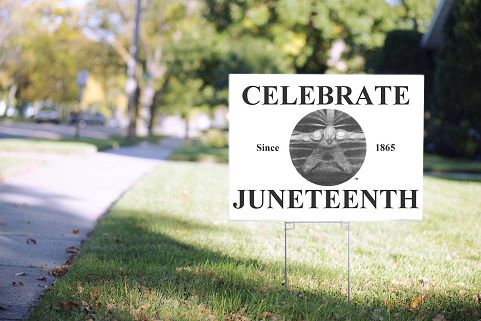 We Rose
From Africa's heart, we rose
Already a people, our faces ebon, our bodies lean,
We rose
Skills of art, life, beauty and family
Crushed by forces we knew nothing of, we rose
Survive we must, we did,
We rose
We rose to be you, we rose to be me,
Above everything expected, we rose
To become the knowledge we never knew,
We rose
Dream, we did
Act we must
Images courtesy of Today, public domain and www.juneteenth.com.
Thanks for reading "Happy 157th Juneteenth Freedom Day on June 19!"