Posts Just For You- This Week at ActiveRain June 26 to July 2, 2022
Every day there is something to learn here at ActiveRain.  With this series, I try to highlight posts that gave me that lightbulb moment. It could be something techie, something about Real Estate or the other professions that I never knew, about a place, or about a person. Or, it could be a post that made me sit up and take notice!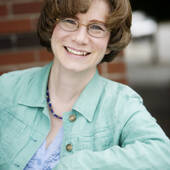 June 26: Lauren Williams Wait, Are You Sure???
Bet you can relate to this! I know I can. It's a good thing to remember the next time you're editing your own things or someone else's.
June 27: Cara Marcelle Mancuso   Pick a Positive Path
If you're going to pick a lane…pick a positive one!!!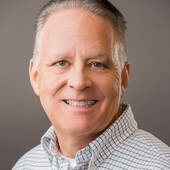 Buzz Mackintosh 'Ole Glory Coast to Coast'-PROSPECT HALL
I loved reading about Prospect Hall ...it's "haunted history" and a 'famous' alumnus.
Nick Vandekar   Tell Me More!
It was refreshing reading Nick's admission to doing what so many of us have been guilty of. 
June 28:  Bob "RealMan" Timm     Miscommunication and Perception
It's always fun to see Timmothy's artwork and what a great post from Bob.
Scott Seaton, Jr     Voting and the Flag
What an inspirational post from Scott and love the promise he made. Please read it.
Kat Palmiotti     Old Glory Coast to Coast- Boat Version
I loved Kat's photos and learned about yacht ensigns.  Love to learn. 
June 30:  Mark Don McInnes  'Ole Glory' Coast to Coast  WW2 Museum  New Orleans
Mark's post makes me want to put a trip to New Orleans on my travel list!!! What a great post and inspiring photos.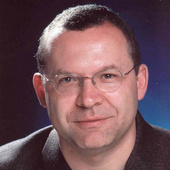 Endre Barath, Jr.      'Ole Glory' I am so happy to be a part of this ActiveRain Challenge
Many here...( Nina Hollander, Broker, Aura Alex)  like Endre are immigrants who remind us how lucky we all are who live in this great country. Look at the picture his mother drew!!!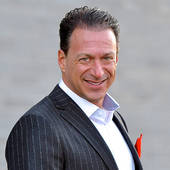 July 1: Robert Siciliano    9 Social Engineering Scams You Might Still Fall For
I hope you'll read this and share it with others on your team or office. This stuff isn't going away. 
John Henry   Jefferson: a model for what can be done with nearly nothing
Welcome back, John!  When you say you can't do something because you don't have what you need, think again. Very interesting read.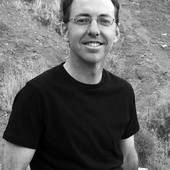 James Call    6 years and a lot has changed
Welcome back, James!  And he has arrived with a motivating post!
Thanks to Carol Williams for this weekly list of Zoom Speakers which I copied from her post!
July 5th - It's a surprise!
Margaret Rome Baltimore 410-530-2400  will have a Mystery Guest
When you zoom with us, you get all kinds of fabulous surprises.

July 12th - Video NOW
Andrew Moorer 

July 19th - TBD

July 26th - TBD
Paul S. Henderson, REALTOR®, CRS 

Aug. 2nd - TBD

Aug. 9th - TBD

Aug. 16th - Video Improvement
Rocky Dickerson 
Here is the ongoing link to each Zoom meeting
11:00 a.m. Pacific (Remember Arizona is same as Pacific time now)
12:00 p.m. Mountain
  1:00 p.m. Central
  2:00 p.m. Eastern
Please don't forget to check out these very informative posts as well:
Carol Williams Second Chance Saturday-Carol highlights posts that are often suggested by the other members here. 
Debb Janes and Bernie Stea YouTube Thursdays- If you want to learn more about how to do videos for your business, this is the post to follow.
Liz and Bill Spear and the weekly Ask An Ambassador posts!
Hannah Williams shares her savvy shopping finds with us weekly in her Philadelphia Steals and Deals Just Like That by HelpfulHannah. 
Thank you for letting me do what I love to do...learn something new every day.