Pricing your home doesn't have to be with our Tri-Merge process step by step using Zillow, Local Tax Information, and Appraisal it is so accurate and soon to be patented. Oh, the savings of 2/3 the cost of selling your home WELL is a bonus. 
When it comes to pricing your house, there's a lot to consider. The only way to ensure you price it right is by partnering with a local real estate professional.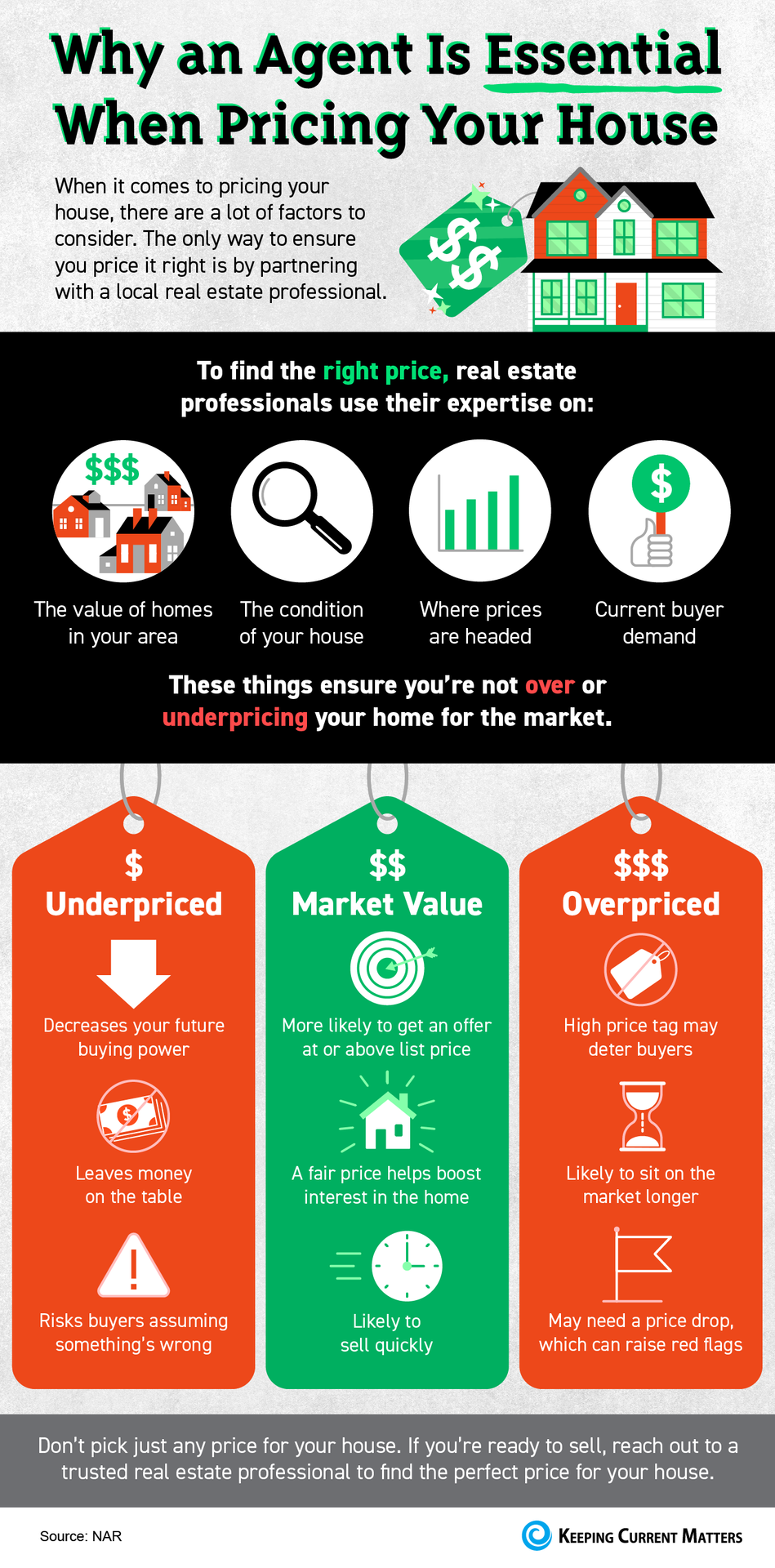 Some Highlights
To find the best price, your agent balances current market demand, the values of homes in your neighborhood, where prices are headed, and your home's condition.
Don't pick just any price for your house. If you're ready to sell, reach out to a trusted real estate professional to find the perfect price for your house.