It looks like our local housing market has started to move the needle to a more balanced setting. While it still favors the seller, more inventory helped level the playing field a bit, according to the Lake Havasu Market Report for June 2022. I know buyers are going to like the sound of that!
Lake Havasu Market Report for June 2022
June 2022 Home Sales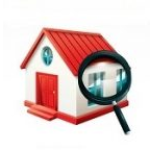 Our local MLS reported a total of 176 Lake Havasu properties sold in June 2022. That marked a 28.7% decrease from the total sold in June 2021. This also means that sales fell by 12.9% from May 2022's total. Now, normally, we see sales taper off when the weather hits those triple digits. (Who wants to move furniture in 100+ degree weather, right?) But for the last couple of years, we saw sales continue at a higher pace than normal during the summer months. With a more traditional summer selling season appearing to return, this may further signal the balancing out of the market. Active listings rose by 63.7% from the previous June and 19.9% more new listings hit the market as well. Pending listings, on the other hand, dropped by 28.8% (from 215 in June 2021 to 153 last month).
June 2022 Sale Prices
For the second month in a row, the month-over-month median sale price decreased (from $479,950 in May to $449,950 in June). Even so, it was 15.4% higher than the $389,900 we saw in June 2021. So far, prices have fallen by just over $46,000 since their peak of $496,00 back in April. However, that does not mean that we will see the bubble "burst" like back in the late 2000s. Prices regularly fluctuate at this time of year, with rises and dips taking place into the fall.
June 2022 Inventory
Inventory has slowly been inching up since February 2022. In June, reports showed inventory levels at 2.35 months of availability. That is the first time since November 2020 that levels rose above two months. Median days on market (DOM) also rose to the second-highest number for the year at 13. Only January saw a higher DOM at 19. Still, this means Havasu homes go under contract less than two weeks from entering the market. So, buyers still need to make sure they get their financing in order before they start looking.
What Buyers Need to Know
While prices went down last month, mortgage rates continued to go up. Freddie Mac reports that the rate for a 30-year fixed-rate mortgage runs around 5.7% as of the writing of this post. The Federal Reserve announced a 75 basis point increase to their interest rate, bringing the benchmark rate to 1.5% to 1.75%. That means that interest on short-term loans and credit card debt will go up accordingly. While not directly affecting mortgage rates, this puts a strain on buyers' budgets that already have to deal with higher prices at the pump and at the grocery store. Even after all of this, owning real estate remains a good investment, especially with rents on the rise. Securing a loan sooner rather than later will be your best course of action if you want to buy a Havasu property this year. Then, give me a call at (928) 208-5184 or send me an email so we can start looking for your next home right away.
FEATURED LAKE HAVASU PROPERTY FOR SALE
Visit any of my Lake Havasu real estate sites below for more information on the Havasu market:
Homes for Sale in Havasu
Havasu Area Homes
Just Call Liz
Originally posted on my Lake Havasu area real estate blog here: https://havasuareahomes.com/lake-havasu-market-report-for-june-2022/.