There is still competitive demand in the housing markets. Many States say they are unable to keep up with demand for housing and are implementing new measures to increase housing availability.
Yes, inventory is still below low yet, I have noticed more listings coming onto the market in my surrounding area. I'm also seeing price modifications.
Interest rates are higher but not like the 1980s when mortgage interest reached 18%, and still, people were still buying.
If you are a buyer or a seller or both, your best plan is to get together with your local Real Estate professional and set a plan then add the proper preparations to list or enter the active market.
There is never a better time than now. If you wait until things are perfect you'll never seize the opportunity. Here's an informative article compiled by the folks at KCM.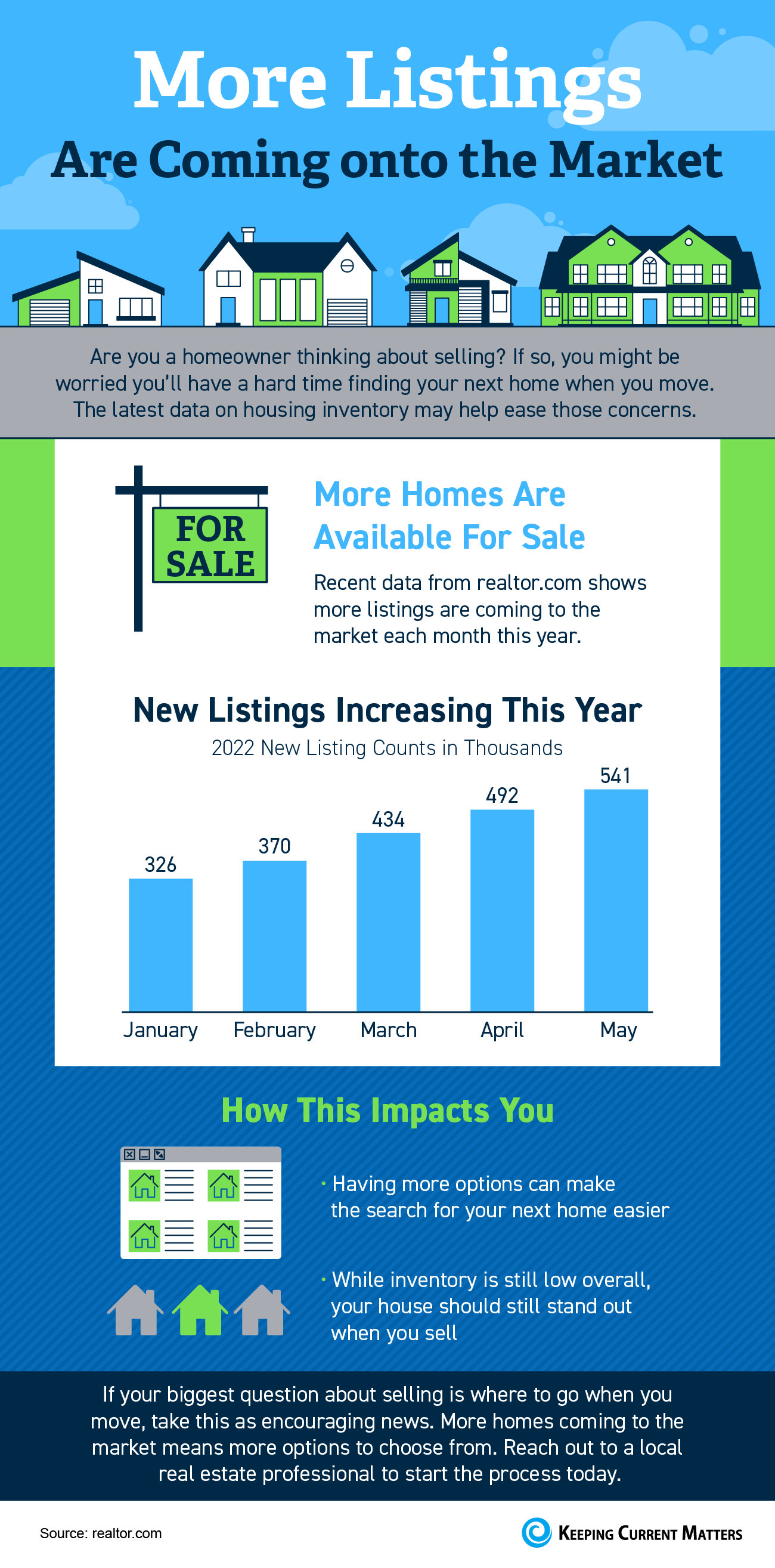 Some Highlights
Worried you won't be able to find your next home after you sell? You should know data from realtor.com shows more listings are coming onto the market each month this year.
Having additional options can make the search for your next home easier. But inventory is still low overall, which means your house should still stand out when you sell.
If your biggest question is where you'll go if you sell, take this as encouraging news. Connect with a local real estate professional to start the process today.