When you buy a Havasu home, you know that you must pay for your down payment, closing costs, a home inspection, and an appraisal (among other things). But when you sell your home, you just sit back and collect the profits, right? Not quite. It costs money to sell your property, too. To help prepare you for what to expect, I have explained the most common home selling costs below.
Home Selling Costs Explained
Market Prep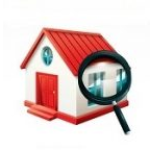 What do I mean by market prep? Whatever it takes to get your Havasu home ready to list. That includes any necessary repairs, landscaping, paint, flooring, etc. Buyers pay close attention to everything when they tour your home. So make sure you pay attention to the details, too. Leave plumbing and electrical issues to the pros. If you cannot pay for expensive repairs, you might be better off lowering your price to compensate. If you do lower your price, obtain a quote or two from reputable companies to show buyers both your due diligence and the actual costs to take care of these issues after they take ownership.
Professional Photographs
One of the home selling costs that you may not think about is professional photographs. Many real estate agents include this as part of their services (covered by their commission). But if it is not part of their services, consider hiring a pro. Most home buyers start their search online. So the first impression they receive comes from your listing photos. I cannot tell you how disheartening it is to see out-of-focus, dimly lit, unstaged pictures snapped from a cell phone. The pros know how to light a room and photograph it from its best angles. A real estate photographer costs a couple of hundred dollars or so but is well worth the investment to get your home sold quickly.
Real Estate Commissions
The seller pays all of the real estate commissions. These run between 5% and 6% of the sale price of your Havasu home. So, if you receive $450,000 for your property, you pay between $22,500 and $27,000 for commissions. The title company issues a check at closing through escrow to the seller's agent's brokerage. In turn, they disburse the appropriate funds to the buyer's agent/brokerage and seller's agent as necessary.
Closing Costs
Finally, let's talk about closing costs. Yes, sellers pay these just like buyers do. However, they are slightly different. These home selling costs run about 1% of the total sale price of the home in Arizona. So, for that $450,000 home, you might expect to pay about $4500 in closing costs. This is in addition to commissions. After paying off the mortgage and any liens, closing costs include title insurance, transfer tax, HOA fees (when applicable), prorated property taxes, escrow fees, attorney fees (if applicable), etc.
When you are ready to list your property on the Havasu real estate market contact me.
FEATURED LAKE HAVASU PROPERTY FOR SALE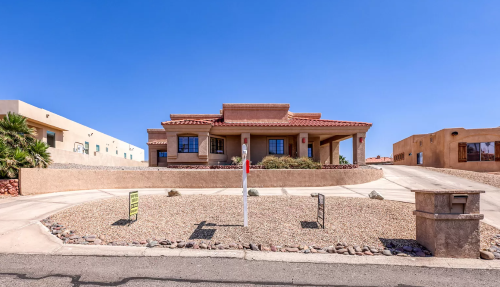 Visit any of my Lake Havasu real estate sites below for more information on the Havasu market:
Homes for Sale in Havasu
Havasu Area Homes
Just Call Liz
Originally posted on my Lake Havasu area real estate blog here: https://havasuareahomes.com/home-selling-costs-explained/.