That's the question people are faced with when considering renting vs buying. With all that's going on with the economy, rising prices, rising interest rates, not to mention gas, oil, and energy costs it is easy to see where the concern and confusion are coming from. All on top of a devaluing stock market, crypto, and now even gold and silver. 
It is my belief, and the majority of Americans' belief, that Real Estate is the best investment/purchase people can make. With rents skyrocketing that is money you can kiss goodbye.. My son was looking for a new apartment and it would cost him $6,000 upfront (1st, last, security, then another $22,000 for the remaining 11 months. 
Here's an interesting infographic I found that was put together by the folks at KCM. It's easy to follow and provides side by side of renting vs buying.
As always consult with your local Real Estate professional to discuss your housing needs, immediate or future. There's no better time to start than now.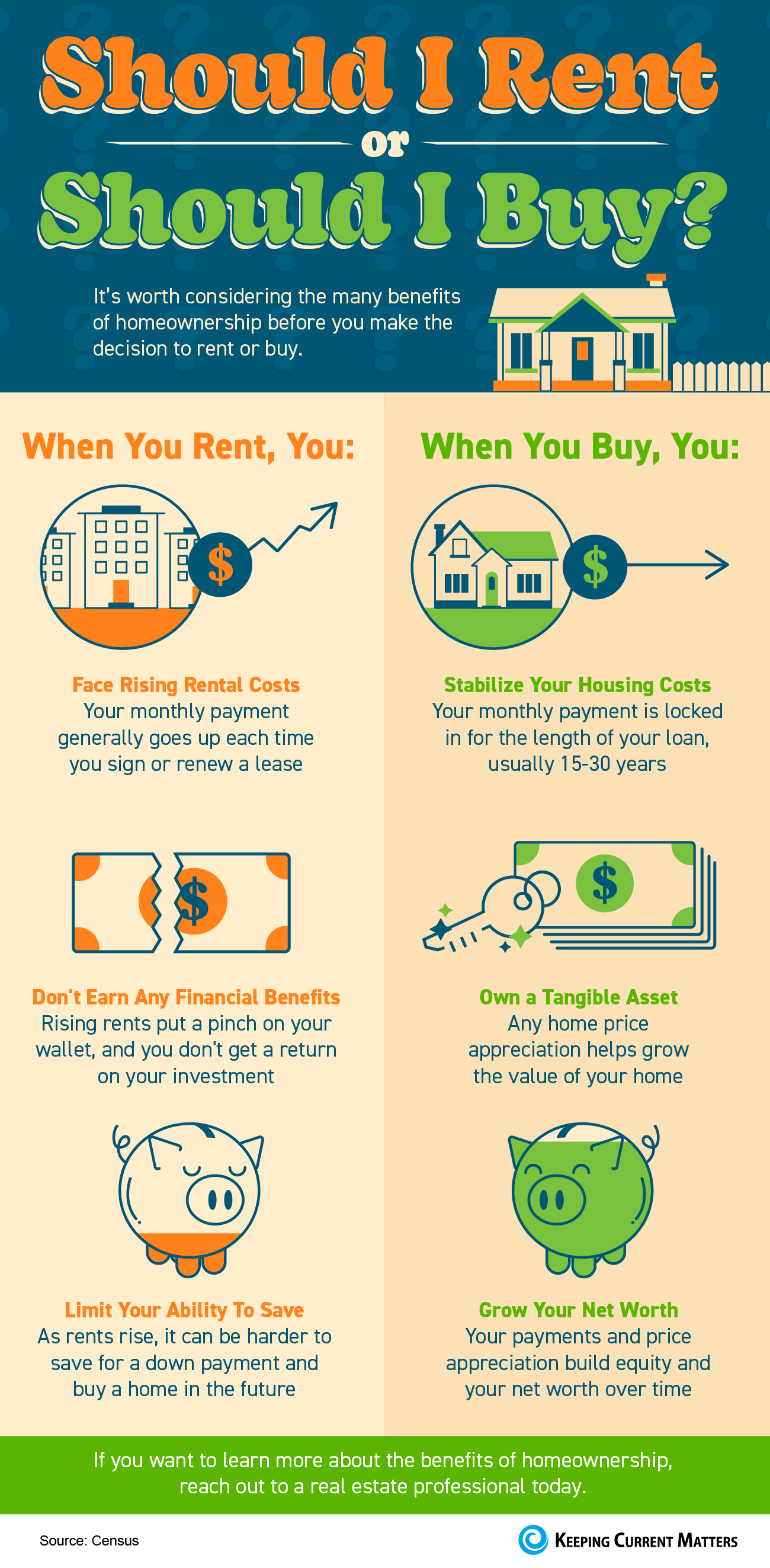 Some Highlights
It's worth considering the many benefits of homeownership before you make the decision to rent or buy a home.
When you buy, you can stabilize your housing costs, own a tangible asset, and grow your net worth as you gain equity. When you rent, you face rising housing costs, won't see a return on your investment, and limit your ability to save.
If you want to learn more about the benefits of homeownership, reach out to a real estate professional today.